Hello Mate,
I am BANISHA Prop. Learning Sessions
Hope you are doing well in the pandemic.
This email is regarding the JAIIB CAIIB exam dates. We all know the exams are delayed since may due to COVID-19. But there is good news that the exams will be held very shortly and will be announced after 30th September.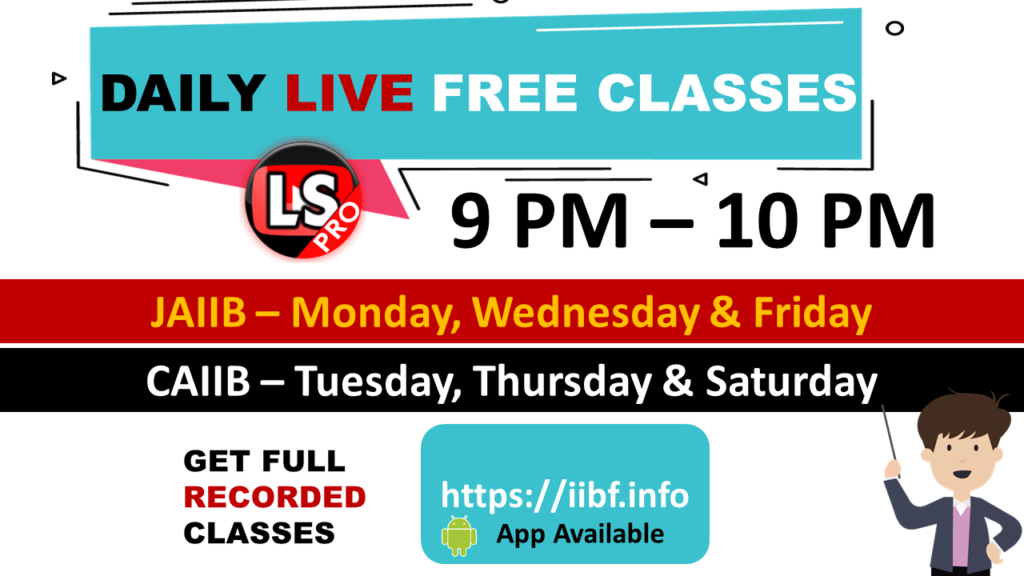 Now this is the right time for preparing and clearing JAIIB CAIIB exams in very first attempt. So, what are you waiting for?
Join our free Live Class Series (9PM-10PM) at our YOUTUBE channel. Visit https://iibf.info/youtube (Click here to join for free)
Join JAIIB Telegram Group at https://t.me/jaiibsessions
Live Classes are 100% Free
So, Lets Learn Share and Care.
For any query WhatsApp us @8360944207
Download our app: https://iibf.info/app
Regards
BANISHA Prop. Learning Sessions
Download "JAIIB CAIIB EXAM DATES 2020" Jaiib-Caiib-exam-dates.pdf – Downloaded 57 times – 139 KB