LRAB JAIIB EXAM 2022- 7 DAYS STRATEGY TO PASS IN ONE ATTEMPT
Are you struggling to clear the paper 3 of Junior Associate of the Indian Institute of Bankers (JAIIB)? the Legal & Regulatory Aspects of Banking (LRAB) paper? Or maybe you struggle to decide how to prepare your first attempt at JAIIB AFB NOV 2022?
If your answer is positive, then you are at the right page.
In this page, JAIIBs will help you in your preparation of JAIIB to help you clear JAIIB Exams this NOVEMBER 2022.
STRATEGY TO PASS IN ONE ATTEMPT
After reading this article, you will understand how you can clear your NOV JAIIB 2022 Exams for LRAB paper in the attempt you are preparing for. This article is specifically to provide you with the important topics that have been coming up in the past Law papers of Junior Associates of the Indian Institute of Bankers along with the weightage of marks that candidates can score from the particular topics of LAW paper.
This article is specifically for the candidates who didn't have enough time to prepare for the JAIIB upcoming papers but had filled or registered themselves because they thought they could find some time in their busy schedule. But for some or other reason they couldn't. 
So, we are here to help you guide as to what are the topics or concepts or chapters which you can prepare in 7 days to clear LRAB i.e Legal & Regulatory Aspects of Banking. 
You can look at the below given IIBF 2022 JAIIB topics before you go & sit for the Exam. The given topics are the ones which as a candidate for this paper you have to read or remember as you sit in the examination center. These are the concepts having maximum chances of getting asked in the paper! And we assure you if you go through the mentioned law or legal topics then, you can even score 80 to 84 marks out of 100 from your LRAB paper by giving it 7 days!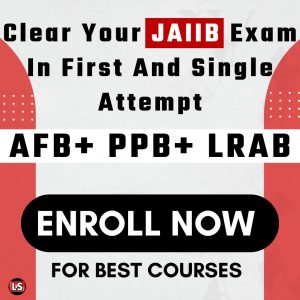 STRATEGY FOR LRAB PAPER OF JAIIB NOV EXAM
On a bird eye view, we can easily enlist the IIBF LRAB Modules on priority basis & which you need to cover or go through first. Here is the list of LRAB modules:
D – Commercials Laws with Reference to Banking Operations 

C – Banking Related Laws 

B – Legal Aspects of Banking Operations

A – Regulations & Compliance
You first need to go through the last Module i.e 'Module- D' and then C, B & A. We can say that it's in reverse that you need to read the modules in! Now that you have understood the importance of the separate Modules, you must understand the individual topics that you need to focus on. The topics are enlisted in the below paras along with their estimate marks:
LRAB MODULE-D
Commercials Laws with Reference to Banking Operations along with the module-C will get you covered to pass the Law paper! What you need to take a look at is the units & their concepts in Module-D as below: 
MODULE – D
UNIT
MARKS 

Indian Contract Act, 1872

3

The Right to Information Act, 2005

Right to Information & Obligation of Public Authorities 

2-3

The Prevention of Money Laundering Act, 2002

Most Important

Indian Partnership Act, 1932 

Definition & features of a company

The Companies Act, 1956 (Now Companies Act, 2013)

Cover it after going through the above topics
Read Also: JAIIB NOVEMBER EXAM 2022 | SCHEDULE OF LIVE CLASSES
LRAB MODULE-C
Banking Related Laws is the next scoring topic & must be covered along with Module A as these are the modules which you need to pass paper-2!
MODULE C
UNITS
MARKS

Banking Ombudsmen Scheme 

Very Important

Recovery of Debts due to Banks and Financial Institutions Act, 1993(DRT Act) 

Securitisation and Reconstruction of Financial Assets and Enforcement of Securities Interest Act (SARFAESI)

7

The Law of Limitation

2

The Consumer Protection Act, 1986 and CERSAI 

Small concepts – Must
LRAB MODULE- D & C
As we have already mentioned that Module D & C are sufficient to clear Law paper & you can easily get around 60 if you go through the above topics!
MODULE – B i.e Legal Aspects of Banking Operations. We would say that only if you have gone through the above mentioned modules, only then you should start with this one. The topics that are mentioned below from Module-B will get you 5-6 in theoretical questions & 5-6 from the numerical. So, here is the list:
MODULE – B
UNITS
MARKS

Letters of Credit (LC)

4

Various Types of Securities 

Laws Relating to Securities and Modes of Charging – I

Laws Relating to Securities and Modes of Charging – II

6-7

Case Laws on Responsibility of Paying Bank 

Case Laws on Responsibility of Collecting Bank

Do it only if you have spare time
LRAB MODULE-A
Regulations & Compliance. This is all about the banking industry, its framework, regulations, provisions, Reforms & changes which happen from time to time. Like we have already mentioned, go through it if you find spare time after you have gone through the Module-D & C.
IMPORTANT:
In the end, we would recommend that you at least practice the mock tests! You can take mock tests from Learning Sessions at unbelievable prices. Just check them out! 
P.S. Use code: EXAMS to get 82% Discount on already lowered prices. (available at mobile & PC, both).
JAIIB LATEST & BEST STUDY MATERIAL FOR NOV 2022
You have understood which topics you need to through, to make it more easy- having the right study material is also helpful to a large level. Here, we recommend going through the Learning Sessions Study Material for JAIIB 2022. It is in video format which you can watch online & offline (on app- after downloading the content) & again use the increase speed option to cover the topics. 
Read Also: JAIIB EXAM NOVEMBER 2022 NOTIFICATION
The material covers the full prescribed syllabus of JAIIB (IIBF) & it is very much sufficient to clear your paper! If you get this study material, the contents included will be:
Full JAIIB 2022 Syllabus

Chapter-wise previous year questions

Mocks (Questions)

Mega mock tests (Full Tests)
You only need to carefully select the language of the pack as the classes are available in both Hindi mix English & English & we assure you the JAIIB Study Materials are available at the most reasonable prices!!
Access the Latest & updated JAIIB courses through:
GET IN TOUCH WITH US
To get offers on the JAIIB, CAIIB or other IIBF Certification Exams or Bank Promotion Exams, you can talk to us on our Whatsapp No.: 8360944207
For regular banking related updates & free updates you can join us on:
All the Best for your Exams!
Team: Learning Sessions
Also Like: