JAIIB LRAB FREE NOTES PART-1 | MODULE – 1: REGULATIONS AND COMPLIANCE
In this article, we will provide some easy notes from the Module -1 of the Legal & Regulatory Aspects of Banking (LRAB) paper as per the latest JAIIB syllabus 2022 exams. You can take help of these & our other notes that we keep publishing on our site for JAIIB exam purposes.
Full Course Videos in Hindi English
Check Here
————————————————————-
jaiib ppb short notes part 1
Check Here
————————————————————-
jaiib exam free study material
Check here
————————————————————-
jaiib study material pdf notes 2023
Get Tests Here
————————————————————-
how to prepare for ppb
Check Here
JAIIB NOV 2022 EXAMS
JAIIB Exams 2022 are conducted by IIBF. JAIIB is one of many flagship courses offered by IIBF, twice a year. It is conducted in the months of May & November every year. This course of JAIIB has 3 subjects and LARB 2022 or Legal & Regulatory Aspects of Banking is one of the three from the given JAIIB LRAB 2022 Syllabus that has been prescribed. The below Study Material of LRAB from the part of JAIIB LRAB 2022 has been made available to you free of cost to revise before the exams.
Legal & Regulatory Aspects of Banking has 4 modules which are further divided into units.
JAIIB PAPER – 3
JAIIB LRAB MODULES FOR NOV 2022

Legal and Regulatory Aspects of Banking

Regulations and Compliance

Legal Aspects of Banking Operations

Banking Related Laws

Commercials Laws with Reference to Banking Operations
To check out the detailed syllabus of JAIIB- PPB, AFB & LRAB click here.
IMPORTANT: To CRACK LAW PAPER OF JAIIB, then watch Learning Sessions Crash Course Videos available at any of the platforms – linked below (at the end of this page). DISCOUNT CODE: EXAMS
JAIIB LRAB FREE SHORT NOTES FOR JAIIB NOV 2022:-
MODULE – 1: REGULATIONS AND COMPLIANCE: 
UNIT – 1: LEGAL FRAMEWORK OF REGULATION OF BANKS
Banking:  It is the acceptance of 'deposits of money from the public for the purpose of lending or investment. These deposits may be repayable on demand or after an agreed period of time by the banker & the customer and may be repayable by cheque, draft, or otherwise.
Read Also:- JAIIB NOVEMBER EXAM 2022 | SCHEDULE OF LIVE CLASSES
Other Business Activities: Banks are also authorized to carry on other business activities as specified in Section 6 of the Banking Regulation Act, 1949.
(You can read the full section here in the ACT.)
Prohibited Activities: Banks are, however, prohibited from undertaking any trading activities.
Banks:  Banks are companies registered under the Companies Act, 1956 or statutory corporations constituted under Special Statutes or Co-operative societies registered under the Central or State Co-operative Societies Acts. 
The extent of applicable regulatory provisions: The Banking Regulation Act & the Reserve Bank of India Acts provisions are applicable to a bank depending on the bank's constitution.
Read Also:- JAIIB LRAB Legal & Regulatory aspects of Banking Short Notes Part 2
Central Bank: Reserve Bank of India (RBI) is the central bank of India & the primary regulator for the banking sector.
Government's control over Bank: The government has direct and indirect control over banks. It exercises indirect control through the RBI & directly through the appeals arising from RBI's decisions under the various provisions of the Banking Regulation Act.
Read Also:- JAIIB LRB PDF Download
Central Government (CG) holds 50% or more stake in public sector banks like SBI and its subsidiaries, nationalized banks, and the RRBs. CG has substantial control over the management of these banks. Only certain BR Act provisions are applicable to these banks as indicated in that Act.
State Government & Reserve Banks both have control over the Co-operative Banks operating only in one state that is registered under the State Co-operative Societies Act.
The non-banking Business of the Bank is subject to control by other regulatory agencies.
Related Links:
Constitution of Bank
Indian Banks fall under one of the below categories:
Body corporate

constituted under a special statute;

Company

registered under Companies Act, 1956 or it could be a foreign company

Cooperative Society

registered under a central or state enactment on cooperative societies.
Read Also:- JAIIB EXAM NOVEMBER 2022 NOTIFICATION
Reserve Bank as Central Bank
The Reserve Bank was constituted under Section 3 of the RBI Act. The CG holds the whole of its capital. Some of the functions of RBI are mentioned below:
Regulation of 'issue of banknotes

Maintenance of reserves for ensuring monetary stability

Generally, to operate the currency & credit system of the country to its advantage
RBI: As a Regulator and a Supervisor has the following powers:
To inspect and supervise banks

To License

To appoint and remove banking boards personnel

To give directions

To regulate the business of banks

Power regarding audit of banks
Read Also:-Registration Date for JAIIB 2022
Government as a Regulator of Banks
Although RBI is the primary regulator of banks but RBI Act and the BR Act have conferred extensive (direct & indirect) powers to CG over the banks.
UNIT – 2: CONTROL OVER ORGANISATION OF BANKS
License: A banking company intending to commence banking business requires a prior license from the RBI which has the discretion to either reject or approve the license on such conditions as it thinks fit. 
RBI has to be satisfied (by inspection or otherwise) of the suitability of the company for a license. RBI can also cancel the license after giving an opportunity to be heard by the bank.
Permission of RB is also required to open new branches or shift branches outside a city/town/village. But a temporary branch that exists for less than 30 days in a town where a bank has an existing branch does not require permission from RBI.
Minimum Capital & Reserves: Banking companies are also required to maintain minimum capital and reserves as per BR Act. Their shareholders are entitled to receive dividends only after all the capitalized expenses have been written off.
Important Topic:- JAIIB STUDY MATERIAL 2022
Commission/brokerage payable on selling shares: It is restricted to 2.5% of the paid-up share value.
Board of directors: The bank's directors have to be the persons having special knowledge or experience in accountancy/banking/economics/law etc., as stipulated and should not have a substantial interest in other companies/firms.
The maximum period of office: 8 years continuously.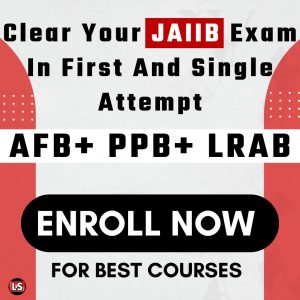 Important Topic:- JAIIB LRAB MOCK TESTS – Legal & Regulatory Aspects of Banking
Reconstitution of Board: RBI is empowered to reconstitute the board if the board is not properly constituted. It can remove the chairman & a suitable one in certain cases. It also has the power to terminate directors or managerial personnel or other employees of banking companies
A bank is required to appoint a full-time chairman or a whole-time MD if there is no full-time chairman having specified qualifications.
The corporate governance's principles including Fit and proper criteria are applicable to the directors of banking companies & public sector banks.
Authorized Capital: The maximum share capital which a company is authorized to issue as per its Memorandum of Association (MOA).
Read Also:- JAIIB NOVEMBER SYLLABUS 2022
Paid-up Capital:  The share capital that is subscribed and paid up.
Subscribed Capital: The share capital that has been issued and subscribed.
You can also take advantage of our other Notes, which cover all the details while they are short. We assure you that you will find them very useful too for your JAIIB Exams 2022:
You may also be interested in:

JAIIB AFB Accounting & Finance for Banking

Notes- 1

JAIIB AFB Accounting & Finance for Banking

Notes- 2

 

Difference between provisions and reserves

Click here

Types of Accounts

A/C types

AFB syllabus priority

Priority

AFB Previous Year Question Papers

PY Paper

JAIIB PPB Principles & Practices of Banking Short Notes

Part 1

Notes-1

JAIIB PPB Principles & Practices of Banking Short Notes

Part 2

Notes-2

JAIIB LRAB NOTES

JAIIB LRAB NOTES

Clear JAIIB Exam in Single Attempt in 15 Days

JAIIB in 1 Attempt
JAIIB LATEST STUDY MATERIAL 2022 | JAIIB NOV 2022
If you want to pass the JAIIB Nov 2022 Exams, you need to check out the JAIIB study material prepared for the November 2022 attempt. The JAIIB Study Material by the Learning Sessions' expert faculty has been prepared as per the latest applicable JAIIB Syllabus for NOV 2022 papers.
The Full Video Course of JAIIB includes the classes for all the three papers of JAIIB i.e. principles & practices of banking (ppb), accounting & finance for bankers (afb), & legal & regulatory aspects of banking (lrab). 
The contents that are available in the Full JAIIB Pack are:
AFB, PPB & LRAB Video lectures: Conceptual &/or Questions
JAIIB Mock Tests including past exams questions
Mega Mock Tests of 3 papers
Epdfs (complementary with Video Courses)
Access the courses through:
Read Also:- JAIIB Exam Legal and Regulatory aspects of Banking Important Questions in Hindi 
GET IN TOUCH WITH US
To get offers on the JAIIB, CAIIB or other IIBF Certification Exams or Bank Promotion Exams, you can talk to us on our Whatsapp No.: 8360944207
For regular banking related updates & free updates you can join us on:
All the Best for your Exams!
Team: Learning Sessions