7 DAY STRATEGY TO PASS JAIIB AFB 2024 EXAM | PASS JAIIB 2024 IN 1 ATTEMPT
Are you struggling to clear the paper 2 of JAIIB? the Accounting & Finance for Bankers (AFB) paper? Or maybe you are struggling to decide how to prepare your first attempt at JAIIB AFB? If your answer is positive, then you are at the right page.
In this page, JAIIBs will get help in all the above aspects & if they actually implement the given strategy for AFB, then they they will surely clear their JAIIB Exams this NOVEMBER 204.
THE NEED FOR STRATEGY TO PASS JAIIB 2024
Being an accounting paper, people from non-commerce background find JAIIB AFB exam quite frightful. But irrespective of your education background, you can easily clear this paper-3 of JAIIB this 2024 by going through the topics mentioned in this article. 
This article is particularly for Accounting & Finance for Bankers topics which the JAIIB candidates must go through to clear the exam. These topics particularly become important when we are looking at them to pass the AFB paper in a total of 7 days. 
This article will help the candidates who found that they could not find enough time to prepare for the upcoming papers of JAIIB & are now struggling to understand what they need to. So, to help the lot of you to prepare this paper (considered the toughest from the 3 papers), we will provide you with important units which you must prepare to clear this Exam.
WHY YOU SHOULD FOLLOW THROUGH THE JAIIB 2024 PASSING STRATEGY?
If you are reading this, then the chances are you are looking for shortcuts or looking for important concepts or just being cautious. Whatever your reason maybe, whether you will be writing the JAIIB for the first time or the 2nd or the 3rd or nth.
The thing is there is something that is not working in your favour when it comes to JAIIB Exams. So, you looking for something/someone to get help from.
That's the foremost reason why you should follow through the below topics, sequence & whatever tips & suggestions you are provided with. This could be the key to your JAIIB Certification in May 2024.
THE STRATEGY TO PASS JAIIB 2024
Candidates can take a look at the below given IIBF AFB 2024 JAIIB topics. These are the ones which they must have clarity about to pass. The concepts having maximum chances of getting asked in the paper are given & you can easily prepare if you have got 7 days for AFB to prepare!
If we talk about the modules, then we can easily list the Modules as per the priority basis & which you need to go through first:
Candidates need to go through Module A and then Module B. Although Module A & B together can get you 60-70%¸ but Module A is more important than Module B. So, first go through the Module A & then Module B. 
Read Also: JAIIB EXAM 2024 | SCHEDULE OF LIVE CLASSES
JAIIB AFB MODULE-A
Business Mathematics & Finance. As the name suggests, it's mostly numerical & you can score 20-40 from this module alone. As they are numerical, you need to be conceptually clear about the mentioned units & have sufficient preparation in solving the questions from them.
MODULE – A
UNIT
MARKS 

Calculation of Interest and Annuities

4-6

Capital Budgeting

4-6

Depreciation and its Accounting

4-6
JAIIB AFB MODULE-B
Principles of Bookkeeping & Accountancy contains the next scoring concepts & should be prepared after module-A.
MODULE B
UNITS
MARKS

Definition, Scope & Accounting Standards

4-6

Basic Accountancy Procedures

Bank Reconciliation Statement

Trial Balance, Rectification of Errors

Capital & Revenue Expenditure

Only Definitions
JAIIB AFB MODULE- D
This module is whole theory & if prepared thoroughly, then you can score 15-24 marks from this module. As a banker, KYC is something that you must already be aware of & it will be easy for you to cover.
MODULE – D
UNITS
MARKS

Banking Operations & KYC

20-25
Read Also: JAIIB EXAM NOVEMBER 2022 NOTIFICATION
JAIIB AFB MODULE – C
Final Accounts. It's a whole practical module & if you understand the balance sheet & know about the financial statements, then you must prepare the ratio analysis unit on priority. As this is the most important concept from the module-C.
MODULE – C
UNITS
MARKS

Ratio Analysis

4

Final Accounts of Banking Companies

Prepare theory only 
IMPORTANT: In the end, we would recommend that you at least practice the mock tests! You can take the mock tests from Learning Sessions at an unbelievable prices. Just check them out! 
P.S. Use code: EXAMS to get 82% Discount on already lowered prices. (available at mobile & PC, both).
JAIIB BEST STUDY MATERIAL FOR 2024 EXAMS
If you have reached at this part of the article, then you must have read what are the units which you need to practice to cover the syllabus of AFB for 2024 Exams. 
We would like you to further guide as to from where you can understand the priority concepts to actually implement the above strategy. Learning Sessions provide online classes on all the subjects of JAIIB. These classes can either be accessed through the website or mobile application (android + iOS). 
These classes cover the full prescribed syllabus of JAIIB's AFB paper including the above-mentioned topics/concepts. The classes are delivered by the expert faculty of Learning Sessions & are available in two languages (Hinglish or English).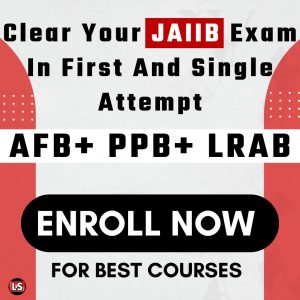 As mentioned above, you can easily access the JAIIB course in Hindi mix English or English. The links are of combo packs & if you need classes of only one paper then they are available in the store section. All the JAIIB & other IIBF courses are listed at the most reasonable prices!!
So, hurry up & grab the material & pass the exam!!
Here are the 3 ways in which you can access the JAIIB courses:
GET IN TOUCH WITH US
To get offers on the JAIIB, CAIIB or other IIBF Certification Exams or Bank Promotion Exams, you can talk to us on our Whatsapp No.: 8360944207
For regular banking-related updates & free updates you can join us on:
All the Best for your Exams!
Team: Learning Sessions
Also Like: