JAIIB  2018 Exam (Junior Associate of the Indian Institute of Bankers) is conducted by the Indian Institute of Banking & Finance (IIBF). It is open only to ordinary members of the institute (Any one employed in the banking and finance industry can submit an application to the Institute for membership). Single membership is obtainable on a life membership basis. The Membership Form is available on the website.
Jaiib Study Material PDF Notes
Full Course Videos in Hindi English
Check Here
————————————————————-
jaiib ppb short notes part 1
Check Here
————————————————————-
jaiib exam free study material
Check here
————————————————————-
jaiib study material pdf notes 2023
Get Tests Here
————————————————————-
how to prepare for ppb
Check Here
This examination will be conducted on Sunday twice a year in May/June and November/December.
The list of examination centers for
JAIIB 2018
will be provided in the JAIIB online application form.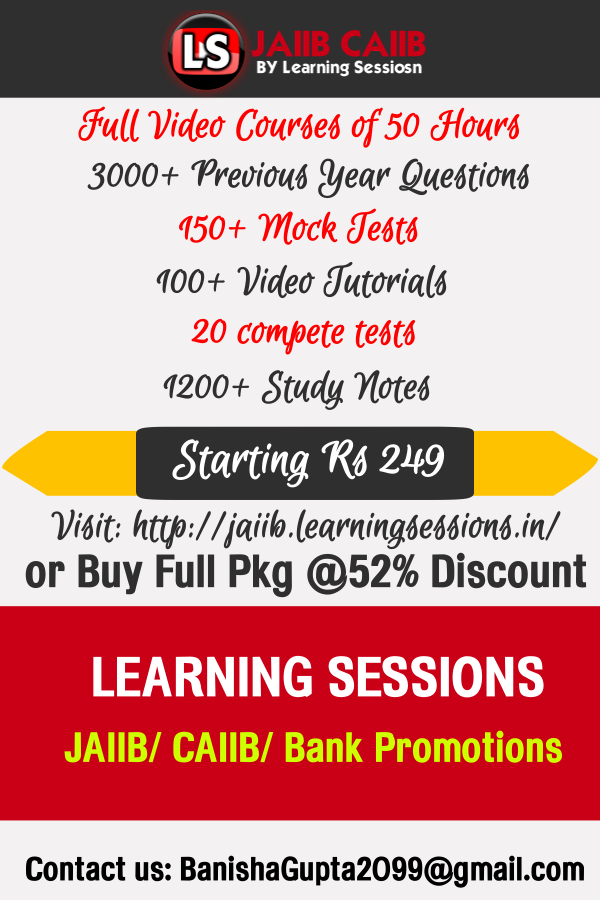 ---
Error: Contact form not found.
---
Eligibility for JAIIB 2018: 
This exam is open to only ordinary members of the Institute (Any person working in the banking and finance industry can apply to the Institute for membership. Individual membership is available on life membership basis. Registration for new membership is to be done online on www.iibf.org.in).
An aspirants wishing to apply for JAIIB exam should have passed matriculation exam or its equivalent. (The Institute may, however at its discretion, allow any candidate from clerical or supervisory staff cadre of banks to appear at the examination on the recommendation of the Manager of  the bank/ officer-in-charge of the bank's office where the candidate is working, even if he/ she is not a matriculate or its equivalent).
Subordinate staff of recognized banking/financial institutions in India who are members of Institute are eligible to appear at the examination, provided they have passed the matriculation examination or its equivalent.
New members are advised of the examination for which they are eligible to appear while at the intimation of their respective membership numbers.

JAIIB Registration / Application Form
Individuals wishing to apply for JAIIB 2018 are required to apply online on www.iibf.org.in. You are required to login with your personal membership number and password. In the JAIIB online application you are required to fill details like mode, medium, centre for the exam as also the place of work etc. Check the data and information carefully before submission of JAIIB Application Form .You are also required to make payment of application/registration fee. JAIIB 2018 application fee can be paid either through credit/debit card or net banking facility. Please follow the instructions carefully.
JAIIB 2018 Examination Fee
First attempt fee – Rs 2400
Second attempt fee – Rs 1,000
Third attempt fee – Rs 1,000
Fourth attempt fee – Rs 1,000
Plus GST as applicable
JAIIB November 2018:-
Apply online at website:- http://www.iibf.org.in
REGULAR OPEN PERIOD FOR REGISTRATION (05-09-2018 TO 05-10-2018) – With Normal Examination fees
EXTENDED PERIOD FOR REGISTRATION(06-10-2018 TO 08-10-2018) – With Normal Examination fees plus LATE FEES of Rs 200/- (Plus taxes as applicable)
JAIIB November 2018 Date –
Mode – ONLINE 
Time – Will be given in the admit Letter
04-11-2018 – Principles & Practices of Banking
11-11-2018 – Accounting & Finance for Bankers
18-11-2018 – Legal & Regulatory Aspects of Banking