How to Prepare for PPB | Where to Start from | PPB Syllabus Priority
This article is on the first paper of the latest Junior Associate of the Indian Institute of Bankers Course 2022. You will get to know about the:
👉What is PPB Syllabus Priority?
👉Where to Start from?
👉How to Prepare for PPB?
Full Course Videos in Hindi English
Check Here
————————————————————-
jaiib ppb short notes part 1
Check Here
————————————————————-
jaiib exam free study material
Check here
————————————————————-
jaiib study material pdf notes 2023
Get Tests Here
————————————————————-
how to prepare for ppb
Check Here
Read Also: JAIIB NOVEMBER SYLLABUS 2022
PRINCIPLES & PRACTICES OF BANKING (PPB) | APPLICATION DATE & EXAM DATE NOV 2022
The JAIIB candidates are free to register for the Exam of PPB from 1st of September this 2022. We would recommend the bankers that they register for the exam in the first week of registration time to avoid the lates charges.
The Exam date for PPB though dues on November 12th 2022. 
SYLLABUS PRIORITY OF PPB TO PASS JAIIB NOV 2022
In PPB Exam Module A And Module B Are Most Important. 60% Of The Paper Of Principles And Practices Of Banking Comes Out Of These Two Models. So Let Us See The Priority Among Module A And Module B.
Module B Is More Important Than Module A in Principles & Practices Of Banking Exam.
Module B Chapter Wise Priority:
Different Mode Of Charging Securities
Payment And Collection Of Cheques And Other Negotiable Instruments
Consumer Protection Act And Ombudsman Scheme
Bankers Special Relationship: Garnishee Order, Attachment Order, Right Of Set off, Banker's Lien
Know Your Customer, Anti Money Laundering
Agriculture Finance
Documentation Stamping And Securitization
Self Help Groups (SHG) And Other Schemes
Types Of Collaterals And Their Characteristics
Principles Of Lending, Working Capital Assessment And Credit Monitoring
Banker Customer Relationship
Credit Loans, Home Loans, Personal Loans, Consumer Loans
Financial Literacy
Opening Accounts Of Various Types Of Customers
Ancillary Services
Cash Operations
Financial Inclusion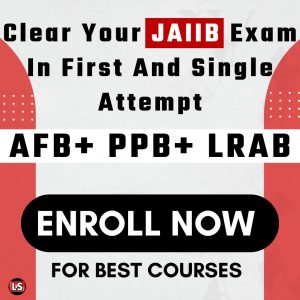 Module A Chapter Wise Priority
Indian Financial System
Factoring And Forfaiting Services And Off-Balance Sheet Items
Risk Management And Basal Records
Banking Regulation
Retail Banking, Wholesale Banking And International Banking
CIBIL, Fair Practices Code For Debt Collection And BCSBI
Role Of Money Markets, Debt Markets And Foreign Market
Role And Functions Of Capital Market And SEBI
Mutual Funds And Insurance Companies
Recent Development In The Financial System
**JAIIB NOVEMBER EXAM 2022 | SCHEDULE OF LIVE CLASSES**
Module D
In this module, you have to cover the chapters in the same format they are in the syllabus. It will help you to understand the various aspects of marketing of banking services and products.
Module E And Module C Have The Same Priority
But I Recommend To Go Through Module E First It Is a Newly Introduced Module And Has More Scope 4 Questions To Come In Coming Exams.

Sign up and get access to FULL VIDEO SERIES COURSE for PPB Exam 
You May Also Like:
FOLLOW THE ABOVE PRIORITY & PASS JAIIB NOV 2022
Now, the question is how will you follow up on the priority of JAIIB in the above lines? Is there any way, you can ease up with with the execution of the JAIIB priority?  
The answer is yes! You can follow through the above prescribed JAIIB Priority for the PPB (Principles & Practices of Banking) paper with the help of Learning Sessions Study Material.
Its very easy to follow through the above policy as the classes are conducted / recoreded as per the modules & chapters. And you can watch the PPB classes as per the given priority. It won't be any difficult to watch & sort from the lectures & the lectures can be watched n number of times on apps as well as on browsers through PC or Laptop.
So, as you will get the classes as per the chapters & modules. You can prepare accordinly.
Here are some of the JAIIB Principles & Practices of Banking Latest Course details: 
Live PPB class + Recorded Lectures of JAIIB PPB
Lectures prepared by expert faculty of principles & practices of banking
24 by 7 access to PPB class materials
Access through apps (android/ios) & browser (laptop/pc)
Unlimited views of principles & practices of banking lectures
Mock Tests series of principles & practices of banking 2022
Memory Recalled Questions from previous principles & practices of banking papers
Mega PPB Mock Tests
Downloadable lectures (recorded classes of Latest PPB)
Most reasonable prices with Flexiblity in packs
Language of PPB classes: English language / Hinglish language both are available 
Latest principles & practices of banking prescribed Syllabus 2022 
Access the courses through:
THE 7 DAY STRATEGY | PRINCIPLES & PRACTICES OF BANKING NOV 2022
Along with keeping tabs on the above priority, you also follow the topics given in our PPB Exam strategy to clear the paper in your first & one attempt!
Here are the important topics of PPB from all the syllabus which the JAIIB candidates should not skip even by mistake!
Priority Sector Advances, Agricultural Finance, Ancillary Services, Banker Customer Relationship, Bankers' Special Relationship, Banking Regulation, Better if news: no need for: Recent Developments in the Financial System, Channel Management, CIBIL, Fair Practices Code for Debt Collection, Consumer Protection – COPRA, BCSBI, Data Communication Network & EFT systems, Different Modes of Charging Securities, Banking Ombudsman Scheme, Distribution, Ethics at the Individual Level, Ethics, Business Ethics & Banking: An Integrated Perspective, Factoring, Forfaiting Services and Off-Balance Sheet items, Government Sponsored Schemes, Lending Principles, Working Capital Assessment and Credit Monitoring, Micro, Small & Medium Enterprises, Mutual Funds & Insurance Companies, Bancassurance & IRDA, Non-Performing Assets (NPA), Opening a/c of various types of customers, Payment & Collection of Cheques & Other Negotiable Instruments, Pricing, Risk Management & Basel Accords, Role and Functions of Capital Markets and SEBI, Role Of Money Markets, Debt Markets & Forex Market, Types of collaterals & their characteristics
You can check out the detailed 7 day strategy for PRINCIPLES & PRACTICES OF BANKING (PPB) preparation by clicking on link – here.
REACH US
You can reach us for any query related to IIBF Study materials/video classes as well as offers on JAIIB, CAIIB, or other IIBF Certification Exams such as Micro, Small and Medium Enterprises, Certified Credit Professional, Anti-money laundering and know your customer (AML-KYC) or Bank Promotion Exams of all banks (Clerical to Scale 5) on our Whatsapp No.: 8360944207
For daily free bank updates, join us:
We wish you best for your Exams!
Team: Learning Sessions