JAIIB FREE STUDY MATERIAL DECEMBER 2022 EDITION: DOWNLOAD PDF
Junior Associate of the Indian Institute of Bankers Exam or JAIIB, as commonly called, is conducted as a career progression exam by the IIBF twice a year i.e in May & November. Now, the May & July JAIIB attempt is over, the November JAIIB Exams are due from 12th of November 2022.
Full Course Videos in Hindi English
Check Here
————————————————————-
jaiib ppb short notes part 1
Check Here
————————————————————-
jaiib exam free study material
Check here
————————————————————-
jaiib study material pdf notes 2022
Get Tests Here
————————————————————-
how to prepare for ppb
Check Here
You can check out the Exam Dates of November 2022 here: JAIIB NOV 2022 Exam
All banking professionals whose employers are institutional members of the IIBF and fulfils the eligibility criteria can apply for the JAIIB Exam 2022.
You can read all about the JAIIB Eligibility, JAIIB Exam Pattern, Fees of JAIIB, Exam dates of JAIIB, Passing Criteria JAIIB & how to apply for the examination through the below-given link.
Read Also:- JAIIB NOVEMBER EXAM 2022 | SCHEDULE OF LIVE CLASSES
JAIIB NOV / DEC SYLLABUS 2022:
Indian Institute of Banking and Finance publishes the prescribed syllabus of IIBF JAIIB online. The syllabus is available section-wise or unit-wise comprising all the topics on the subjects. Candidates appearing for the examination must go through the IIBF JAIIB 2022 syllabus thoroughly to strategize the preparation which is available @ www.iibf.org.in
The syllabus is provided in the form of different modules for Paper-I, Paper-II, & Paper III.
Note: The latest syllabus that is applicable for Nov JAIIB is the old Syllabus. The revised syllabus that was issued by IIBF in late 2021, is not yet applicable for this November attempt.
So, it is kind of golden chance for the bankers to crack this nov exam as the syllabus applicable for this is shorter than the one that might be applicable for May 2023!
You can read the MAY 2023 REVISED Syllabus here.
PAPER I – PRINCIPLES AND PRACTICES OF BANKING (JAIIB PPB)
| | |
| --- | --- |
| Module | Syllabus |
| Module A – Indian Financial System | Banking regulations, Retail banking, wholesale and international banking, Role of money markets, debt markets and forex market, Role and functions of capital markets, SEBI Mutual funds and insurance companies, Factoring, forfeiting services and off-balance sheet items, Risk management based accords |
| Module B – Functions of Banks | Banker Customer Relationship, Agricultural finance, Ancillary services Banker's Special Relationship, Cash operations, Consumer protection – COPRA, Banking Ombudsman Scheme Credit cards, home loans, personal loans, consumer loans Different modes of charging securities Documentation Financial literacy Government-sponsored schemes KYC/AML/CFT norms Micro, small and medium enterprises Non-performing assets Opening accounts of various types of customers Payment and collection of cheques and other negotiable instruments Principles of lending, working capital assessment and credit monitoring Priority sector advances, Self-help groups, Types of collaterals & their characteristics |
| Module C – Banking Technology | Security considerations, Role of technology up-gradation and its impact on banks Payment systems and electronic banking Essentials of bank computerization Data communication network and EFT systems |
| Module D – Supportive Services | Marketing – An Introduction Social marketing/networking, Role of direct selling agent/direct marketing agent in a bank Promotion Pricing Distribution Consumer behavior and product Channel management |
Read Also:- JAIIB NOVEMBER SYLLABUS 2022
Paper-II- ACCOUNTING & FINANCE FOR BANKERS (JAIIB AFB)
| | |
| --- | --- |
| Module | Syllabus |
| Module A- Business Mathematics and Finance | Foreign exchange arithmetic Depreciation and its accounting Capital budgeting Calculation of YTM, Calculation of interest and annuities |
| Module B- Principles of Bookkeeping and Accountancy | Bank reconciliation statement, Basic accountancy procedures, Bills of exchange, Capital and revenue expenditure, Definition, scope and accounting standards, Maintenance of cash/subsidiary books and ledger, Trial balance, the rectification of errors and adjusting & closing entries |
| Module C- Final Accounts | Balance sheet equation, Preparation of final accounts, Ratio analysis, Final accounts of banking companies, Company accounts I & II Accounting in a computerized environment |
| Module D- Banking Operations | Banking operations and accounting functions |
Read Also:- JAIIB Mega Mock Test for Free | Principles and Practices of Banking
PAPER III- LEGAL AND REGULATORY ASPECTS OF BANKING (JAIIB LRAB)
| | |
| --- | --- |
| Module | Syllabus |
| LRAB Module A – Regulations and Compliance | Regulation of banking business, Returns inspection, winding up, mergers & acquisitions, Public sector banks and co-operative banks, Financial sector legislative reforms, Recent legislative changes in RBI ACT, Financial sector development council |
| LRAB Module B – Legal Aspects of Banking Operations | Types of credit facilities, Secured and unsecured loans, registration of firms and incorporation of companies, Indemnities Bank guarantees, Letters of credit, Deferred payment guarantees, Laws relating to bill finance, Various types of securities, Laws relating to securities and modes of charging-I , Laws relating to securities and modes of charging-II Registration and satisfaction of charges, Case laws on responsibility of paying bank, Case laws on responsibility of collecting bank |
| LRAB Module C – Banking Related Laws | Securitization and reconstruction of financial assets and enforcement of Securities Interest Act (SARFAESI)Banking Ombudsman Scheme, Bankers Books Evidence Act, 1891 The Legal Services Authorities Act, 1987 The Consumer Protection Act, 1986 and CERSAI The Law of Limitation Tax laws, Negotiable Instruments Act, 1881Payment & Settlements Systems Act, 2007 |
| LRAB Module D – Commercial Laws with Reference to Banking Operations | Indian Contract Act, 1872, The Sale of Goods Act, 1930, Indian Partnership Act, 1932, Definition and features of a company, The Companies Act, 1956 (Now Companies Act, 2013), & other Acts such as Foreign Exchange Management Act, 1999 (FEMA), Transfer of Property Act, 1882, The Right to Information Act, 2005, Right to Information and Obligation of Public Authorities, The Prevention of Money Laundering Act, 2002 (PMLA) |
NOV / DEC JAIIB 2022 FREE STUDY MATERIAL
JAIIB books from various authors like Macmillan, NS Toor etc. are available in the market. But time is the main barrier for bankers for the preparation of Banking Exams and there are no shortcuts for the preparation of JAIIB Nov / Dec exam 2022.
We here, at Learning Sessions, have created a platform so that it could be easier for you to cover all the important study material questions, previous year or memory recalled questions of all the 3 papers of JAIIB Nov / Dec 2022 i.e PPB, AFB & LRAB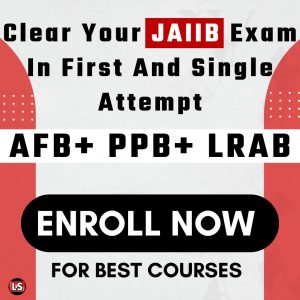 Learning Sessions framed questions for JAIIB 2022 are based upon recent and important JAIIB Study Material to clear the concepts and problems in the NOV 2022 JAIIB exam. The 1500+ Quick Notes will really help you for easy learning the JAIIB exam 2022.
Our JAIIB study material includes:
1500+ short study notes, 150+ mock tests and 4500 + previous year or memory recalled Questions of Principles and Practices of Banking, Accounting & Finance for Banking and Legal and Regulatory Aspects of Banking.
We also provide full chapter wise video course which includes:
65 hours+ videos of JAIIB 2022 exam in both Hindi mix English language and English only languages.
So if you go through this video study material and our question series then we assure you that you can clear all the papers of JAIIB in one attempt for sure.
Click Here For JAIIB Chapter-wise Important Previous year questions – Ques
You can Download our IIBF Learning Center app for some free Study Material of JAIIB & other courses here:
Android Application: IIBF Learning Center
iOS Application: My Institute App (use Code: gegkt)
YOU MAY ALSO LIKE:
Also Like: