JAIIB EXAM MAY DATE 2023: ELIGIBILITY, SYLLABUS, AND EXAM PATTERN
This article is very important for the Candidates who have decided to write the MAY 2023 JAIIB exams.
If you have joined the banking industry (banks or NBFCs or any other Financial Institute) you must have definitely heard about the JAIIB & CAIIB exams. We are going to discuss the JAIIB Exams in this article.
Indian Institute of Banking and Finance (IIBF) conducts the JAIIB exam twice a year i.e. in the month of May & November on 4 consecutive Sundays/Saturdays of the month.
This exam is conducted for the post of Junior Associate of the Indian Institute of Bankers and aims to provide the basic knowledge in banking & financial services which is necessary to perform day-to-day banking operations.
JAIIB MAY NOTIFY 2023
IIBF always announces the MAY JAIIB 2023 exams on its official website. The notification will be issued which will prescribe the JAIIB Exam dates & registration processing dates so that the candidates can start with their preparation for the upcoming May attempt 2023.
The below table will get updated as soon as IIBF notifies the exam dates for May JAIIB 2023 exams. Their schedule will be as given below:
| | |
| --- | --- |
| JAIIB EXAMINATION DATES FOR MAY 2023 | NOTIFIED DATES |
| Indian Economy & Indian Financial System | 07-05-2023 |
| Principles & Practices of Banking | 13-05-2023 |
| Accounting & Financial Management for Bankers | 14-05-2023 |
| Retail Banking & Wealth Management | 21-05-2023 |
MAY JAIIB REGISTRATION DATES 2023
The registrations for JAIIB for the May attempt will begin as per the underwritten table:
You can also join our JAIIB MAY 2023 Batch for the preparation of the 2023 MAY JAIIB Exams. You can check out the full course of JAIIB EXAM 2023 on our website.
EXAMINATION (JAIIB/DB&F/SOB)
Registration Start and End Date
FEES
INDIAN ECONOMY & INDIAN FINANCIAL SYSTEM (IE&IFS).

PRINCIPLES & PRACTICES OF BANKING (PPB).

ACCOUNTING & FINANCIAL MANAGEMENT FOR BANKERS (AFM).

RETAIL BANKING & WEALTH MANAGEMENT (RBWM).

01 March 2023 TO 07 March 2023
Normal fees
08 March 2023 TO 14 March 2023
Normal fees + Rs.100.00
15 March 2023 TO 21 March 2023
Normal fees + Rs.200.00
You can also keep an eye on our post: UPCOMING 2023 EXAMS, where we keep updating the registration & exam dates of various IIBF Exams on a regular basis.
Read Also:- Benefits of Passing JAIIB In 2023
Now, in this article, we'll be discussing all that is JAIIB, IIBF JAIIB exam dates, JAIIB study material, how to register for JAIIB, jaiib latest syllabus, how to prepare for JAIIB accounting, JAIIB benefits, exam pattern of JAIIB in detail.
WHAT IS THE 2023 JAIIB MAY EXAM?
The JAIIB exam is conducted for the recruitment of Junior Associate of the Indian Institute of Bankers. Junior Associates are the persons who are responsible for managing the day-to-day banking and financial operations. This exam is only applicable to the already existing members of the IIBF organization, therefore, non-bankers are not eligible to write or sit for these exams.
However, Non-bankers can go for the DB&F which is also conducted by IIBF & has the same syllabus of JAIIB. It will benefit non-bankers when they join the banks for employment in the future because they can convert their DBF Certificate into JAIIB when they get appointed in the bank.
Most Important Topic:- Clear JAIIB Exam in Single Attempt in 15 Days
Important Topic:- JAIIB MAY SYLLABUS 2023
MAY JAIIB 2023 EXAM ELIGIBILITY
The eligibility criteria for the JAIIB exam 2023 are listed below:
The candidate must be registered as an ordinary member of the institute.
Candidates must have passed the 12th standard examination in any discipline or its equivalent.
However, the candidate, if not the one who has passed the Matric exam and working in a bank, can be allowed to appear for the exam, at the discretion of the institute. However, such candidates need the recommendation of the Manager of the bank.
The subordinate staff of recognized Banking/ Financial Institutions in India, who are members of the Institute, are eligible to appear at the examination, provided they have passed the 12th standard examination or its equivalent.
Most Important Topic:- JAIIB EXAM MAY 2023 NOTIFICATION
HOW TO APPLY FOR MAY JAIIB 2023 EXAM?
Candidates have to apply online for the JAIIB exam
If you want to know how to apply for the JAIIB exam you must follow the instructions given below-
Visit the official IIBF website i.e. @iibf.org.in & click 'flagship courses' under the 'Examination/courses' option.
Now, select JAIIB exam 2023 & click on new registration.
Fill in the online application form for IIBF JAIIB. Candidates will have to enter their personal and educational details.
Upload all the required documents as per the given format or specifications.
Submit the form to proceed to the next step.
Select the method of online payment & pay the application fee.
The candidates will get the details of the transaction and a confirmation message on the registered mobile number upon successful registration.
IMPORTANT TOPIC:- HOW TO APPLY FOR JAIIB EXAM 2023
BENEFITS OF JAIIB | 2023
Qualifying for the JAIIB exam is very beneficial for those who already work in banks due to the fact that it can open doors to new opportunities and further boost the progression of their career as bankers. There are both monetary as well as non-monetary benefits to passing the JAIIB exam. You can read the benefits that are given below:
MONETARY BENEFITS:
One increment upon clearing the JAIIB examination in the case of the clerk.
An officer working with the nationalized bank will also receive one increment upon qualifying for the exam.
NON-MONETARY BENEFITS:
Candidates will receive in-depth knowledge about banking and financial operations during this course.
Qualifying for this exam surely helps in getting promotions.
It becomes easier to get postings in departments like foreign exchange, treasury, etc.
IMPORTANT TOPIC:- JAIIB MAY EXAM 2023 | SCHEDULE OF LIVE CLASSES
JAIIB MAY LATEST SYLLABUS 2023
The JAIIB exam syllabus consists of 4 subjects, namely underwritten:
Indian Economy & Indian Financial System (IE&IFS).
Principles & Practices of Banking (PPB).
Accounting & Financial Management for Bankers (AFM).
Retail Banking & Wealth Management (RBWM).
The detailed syllabus of the JAIIB exam (Latest) is mentioned below:
| | | |
| --- | --- | --- |
| No. | PAPER | MODULES |
| 1 | Indian Economy & Indian Financial System | A – Indian Economic Architecture |
| | | B – Economic Concepts Related to banking |
| | | C – Indian Financial Architecture |
| | | D – Financial Products and Services |
| 2 | Principles & Practices of Banking | A – General Banking Operations |
| | | B – Lending Operations of Banks |
| | | C – Banking Technology |
| | | D – Ethics in Banks and Financial Institutions |
| 3 | Accounting & Financial Management for Bankers | A – Accounting Principles and Processes |
| | | B – Financial Statements and Core Banking Systems |
| | | C – Financial Management |
| | | D – Taxation and Fundamentals of Costing |
| 4 | Retail Banking & Wealth Management | A – Introduction to Retail Banking |
| | | B – Retails Products and Recovery |
| | | C – Support Services – Marketing of Banking Services / Products |
| | | D – Wealth Management |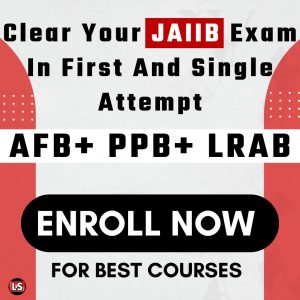 PAPER 2: PRINCIPLES AND PRACTICES OF BANKING | JAIIB MAY 2023
MODULE A: General Banking Operations
MODULE B: Lending Operations of Banks
MODULE C – BANKING TECHNOLOGY
Essentials of Bank Computerization
The concepts like Computer Systems; LANs; WANs; UPS; Core Banking are detailed here.
Payment Systems and Electronic Banking
ATMs; HWAK; Electromagnetic Cards; Microfiche; NPC; CTS; Electronic Banking; Signature Storage & Retrieval Systems; Note & Coin Counting Machines; PIN; RUPAY are some of the things you will get to know in detail.
Data Communication Network and EFT systems
Various Components & Modes of Transmission; the Major Networks in India; some Emerging Trends in Communication Networks for Banking; the Evolution of the EFT System; SWIFT; Automated Clearing Systems; Funds Transfer Systems; Recent Developments in India that are currently taking place are described in it.
Role of Technology Upgradation and its impact on Banks
This unit introduces you to the Trends in Technology Developments; the Role & Uses of Technology Upgradation; the Impact of IT on Banks; Global Trends etc.
Security Considerations
Consideration in Risk Concern Areas; Types of Threats; Control Mechanisms; Computer Audit; IS Security; IS Audit; Evaluation Requirements are the concepts you will deal with in this unit.
Overview of the IT Act
It contains Gopalakrishna Committee Recommendations.
Preventive Vigilance in Electronic Banking
The concepts of Phishing; Customer Education; Safety Checks; Precautions to adhere to are defined here.
MODULE D – ETHICS IN BANKS AND FINANCIAL INSTITUTIONS
Ethics, Business Ethics & Banking: An Integrated Perspective
Concepts like Business Ethics, Ethical Foundation and Banking Ethics in Global and Indian Contexts are defined in the unit.
Ethics at the Individual Level
The Values, Norms, Beliefs, Morality, Golden Rule, Dilemmas, Conflict, Integrity and Decision-Making etc come in the section.
Ethical Dimensions: Employees
Obligation to Bank/3rd Parties, Abuse of Official Position, Sexual Harassment, what are Fair Accounting Practices, HRM Ethics, Conflict of Interest, Employees as Ethics Ambassadors & Managers as Ethical Leaders are the topics placed in this section.
Work Ethics and the Workplace
The views on Work Ethics, Benefits of Ensuring Ethical Behavior, Causes and Remedies of Unethical Behavior, the Code of Ethics Manual, Whistleblowing in Banks, and Whistleblowing Laws in India are defined in the unit.
Banking Ethics: Changing Dynamics
How Ethics and Technology have come as a solution, Data Security and Privacy concerns, Intellectual Property Rights, Patents and Proprietary Rights, Ethics of Information Security, Cyber Threats, Digital Rights Management etc is all that you will know in here.
Note: We will update the Detailed syllabus of AFM's new modules as soon as IIBF issues the same.
Important Topic:- Principles and Practices of Banking Most Important Questions
PAPER 3: ACCOUNTING & FINANCIAL MANAGEMENT FOR BANKERS | MAY 2023 JAIIB

MODULE A: Business Mathematics and Finance

Calculation of Interest and Annuities

You will know how to Calculate Simple Interest & Compound Interest and Equated Monthly Instalments; Fixed and Floating Interest Rates; Calculation of Annuities; Interest calculations using Products/ Balances; Amortization of Debt; Sinking Funds etc.

Calculation of YTM

This unit lets you know the Debt- Definition, it's Meaning & Salient Features; Loans; Introduction to Bonds; Calculation of Yield-to- Maturity of Bond; Terms associated with Bonds; Cost of Debt Capital; Bond value with semi-annual Interest; Current Yield on Bond; Duration of Bond; Theorems for Bond Value; Properties of Duration; Bond Price Volatility

Capital Budgeting

Concepts like Present Value and Discounting; Discounted Technique for Investment Appraisal; Internal Rate of Return (IRR); Method of Investment Appraisal; NPV and IRR compared; Investment Opportunities with Capital Rationing; Investment Decision making under the condition of uncertainty; Expected NPV Rule; Risk-Adjusted Discount Rate Approach for NPV Determination; Decision Tree Analysis for NPV Estimation; Sensitivity Analysis for NPV Determination; Payback Methods; Accounting Rate of Return are dealt here.

Depreciation and its Accounting

The unit deals with Depreciation, its types, and methods; Comparison of Depreciation Methods

Foreign Exchange Arithmetic

Various Fundamentals of Foreign Exchange; Forex Markets; Some Basic Exchange Rate Arithmetic – Cross Rate, Chain Rule, Direct and Indirect Quote; Value date, etc.; Forward Exchange Rates – Forward Points; Arbitrage; Calculating Forward Points; Premium/ discount, etc. are some of the things you will find yourself getting accompanied with.

MODULE B: PRINCIPLES OF BOOKKEEPING & ACCOUNTANCY

Definition, Scope, and Accounting Standards

This unit introduces you to the Nature and Purpose of Accounting; its Historical Perspectives; Origins of Accounting Principles; Accounting Standards in India and its Definition and Scope; Generally Accepted Accounting Principles of USA (US GAAP); Transfer Pricing; Overview of International Financial Reporting Standards; Difference b/w GAAP & IFRS.

Basic Accountancy Procedures

Concepts of Accountancy; Going Concern Entity; Double Entry System; Revenue Recognition and Realization; Principle of Conservatism; Accrual and Cash Basis of accounting etc are placed in this section.

Maintenance of Cash/ Subsidiary Books and Ledger

You will find yourself dealing with the Basics of Record Keeping; Account Categories; Concepts of Debit and Credit; Accounting and Columnar Accounting Mechanics; Journals; Ledgers; subsidiary books etc. in this section.

Bank Reconciliation Statement

This unit talks about the need for Bank Reconciliation; possible Causes of Differences; How to Preparation of Bank Reconciliation Statement & How to prepare a Bank Reconciliation Statement when Extracts from Cash Book and Pass Book are given; Adjusting the Cash Book Balance; Advantages of Bank Reconciliation Statement etc.

Trial Balance, Rectification of Errors, and Adjusting & Closing Entries

The concepts of Trial Balance; its Features and Purpose, Types and Preparation; Disagreement of a Trial Balance; Classification, Location & Rectification of Errors; Suspense A/C Rectification; Rectification of Errors when Books are closed; Adjusting and Closing Entries, etc are placed here.

Capital and Revenue Expenditure

You will know what Expenditure is, the Difference b/w Capital and Revenue Expenditure; Deferred Revenue Expenditure; Receipts; General Illustrations regarding the same.

Bills of Exchange

It contains types of Credit Instruments; Term and Due Date of a Bill; Certain Important Terms; Accounting Entries to be Passed; Accommodation Bills etc.

MODULE C – FINANCIAL MANGEMENT
MODULE D – RETAIL BANKING & WEALTH MANAGEMENT (RBWM)
Note: We will update the Detailed syllabus of AFM & Retail Banking & Wealth Management (RBWM) new modules as soon as IIBF issues the same.
MOST IMPORTANT TOPIC:- Clear JAIIB Exam in Single Attempt in 15 Days
IMPORTANT TOPIC:- JAIIB EXAM FREE STUDY MATERIAL
JAIIB STUDY MATERIAL MAY 2023
Learning Sessions offers Best Study Material for JAIIB 2023. It includes more than 1300 short study notes in pdf form (assessable through our Android & iOS app), more than 4500 memory recall/previous year questions of all the JAIIB subjects (Indian Economy & Indian Financial System (IE&IFS), Principles & Practices of Banking (PPB), Accounting & Financial Management for Bankers (AFM), & Retail Banking & Wealth Management (RBWM)) for JAIIB EXAM 2023.
You can avail full video course (chapter-wise) of all the papers of the JAIIB EXAM offered by us. This study material of JAIIB 2023 includes 65 hours plus videos on the papers. The video course of IE&IFS, PPB, AFM, RBWM (JAIIB) is available in English as well as in a mix of English & Hindi language for a better understanding of all the banking concepts.
For the JAIIB EXAM 2023, we have included the previous year's papers on JAIIB in our Latest JAIIB STUDY MATERIAL
We also offer Mega Mock Tests so that candidates can know how well they are doing in their preparations for JAIIB EXAM. There are also competitive tests that allow you to test yourself by answering random questions.
Now that you know all the minor details of JAIIB 2023, & if you want to know the important topics from the given syllabus, you can read our article on 'STRATEGY TO PASS JAIIB 2023'
We also offer STUDY MATERIAL for CAIIB 2023. To get more details on it please visit Here:- JAIIB EXAM STUDY MATERIAL 2023
JAIIB EXAM PATTERN MAY 2023
The pattern of the JAIIB MAY Exam 2023 as per the latest and updated changes by IIBF is listed as below:
The duration of each paper in the JAIIB examination is of 2 hours.
Each paper consists of 100 objective-type multiple-choice questions (MCQs) carrying 100 marks.
There is a provision for negative marking in case of wrong answers. A quarter of the marks assigned to the MCQ will be deducted.
The examination will be held in online mode only
The passing criteria for JAIIB MAY 2023 are as follows:-
Candidates must secure a minimum of 50 out of 100 marks in each exam.
Candidates securing at least 45 marks in each subject with an aggregate of 50% marks in all subjects of examination in a single attempt will also be considered as having cleared the exam.
The candidate Has Only 5 Attempts in 3 Years to Clear the Exam.
If the candidate fails to qualify for the exam within the time period of 3 years or 5 attempts whichever is earlier, he/she will have to re-enroll again & no credits will be provided for the same.
The time limit of 3 years will start from the date of the application itself. The attempts will be counted whether the candidate appears for the exam or not.
Important Topic:- IIBF JAIIB EXAM Admit Card 2023
JAIIB ONLINE REGISTRATION FEE MAY 2023
The JAIIB exam fees as specified by IIBF is mentioned below:
| | |
| --- | --- |
| Attempts | Application Fees |
| 1ST Attempt | Rs 2700/- |
| 2nd Attempt | Rs 1300/- |
| 3rd Attempt | Rs 1300/- |
| 4th Attempt | Rs 1300/- |
| 5th Attempt | Rs 1300/- |
***Plus GST as applicable @18%
Read Also:- IIBF CAIIB EXAM SYLLABUS & STUDY MATERIAL 2023
JAIIB EXAM STUDY MATERIAL, NOTES, PDF, MOCK TESTS for 2023
Candidates can easily clear the JAIIB exam 2023 in one attempt by going through our JAIIB study material and notes. We here at Learning Sessions are providing full course videos in modules and topic-wise form along with JAIIB notes, epdfs and JAIIB sample papers/practice papers.
To help the candidates pass, we also provide JAIIB online free mock tests, notes, pdf with answers, and chapter-wise previous year question papers pdf.
Further, it also includes the JAIIB Principles and Practices of Banking pdf, JAIIB Indian Economy & Indian Financial System Notes pdf & JAIIB Accounting & Financial Management for Bankers, and JAIIB Retail Banking & Wealth Management MCQ pdf which will definitely help you in acing the exam in one go.
Visit here to get the JAIIB Study Material 2023, or you can download our app: iOS, or Android.
IMPORTANT TOPIC:- JAIIB FREE MOCK TESTS
CONTACT FOR ANY QUERY
You can reach us for any query related to Study materials/video classes as well as offers on JAIIB, CAIIB, or other IIBF Certification Exams or Bank Promotion Exams on our WhatsApp No.: 8360944207
For daily free bank updates, join us:
We wish you the best for your Exams!
Team: Learning Sessions