New Module D: Banking Ethics in PPB JAIIB
In this article, we will talk at length about Module D of the Junior Associate of the Indian Institute of Bankers Certificate Course of IIBF for the upcoming MAY 2023 Attempt. So, if you want to know the contents, the important topics & the priority-wise topics of PPBs' Module D i.e. Ethics in Banks and Financial Institutions, then read the article to the end. You will also find some latest materials for the upcoming JAIIB MAY 2023 papers.
A new module in principles and practices of Banking has been added as per the new syllabus available at the IIBF website.
Full Course Videos in Hindi English
Check Here
————————————————————-
jaiib ppb short notes part 1
Check Here
————————————————————-
jaiib exam free study material
Check here
————————————————————-
jaiib study material pdf notes 2023
Get Tests Here
————————————————————-
how to prepare for ppb
Check Here
This new module is Ethics in Banks and Financial Institutions and it contains 6 units as below:
Ethics Business ethics and banking: an integrated perspective
Ethics at the individual level
Ethical dimensions in employees
Work ethics and the workplace
Banking ethics changing dynamics
Read Also: JAIIB NOVEMBER EXAM 2023 | SCHEDULE OF LIVE CLASSES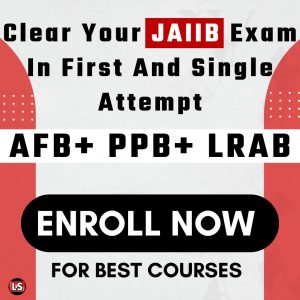 As this new module has been added to the syllabus of JAIIB. it has become very much clear that IIBF wants to raise the levels of the exam. Our team at learning sessions is working very hard to provide you with the latest updated lectures on the above-said module at the earliest and will provide you with the updated module under the same price tag.
Visit http://jaiib.learningsessions.in to see in detail video lectures in principles and practices of Banking included Module D chapterwise Videos and Questions.

These video lectures and questions are uploaded chapter wise and module wise
The topics contained in the above-mentioned units are:
MODULE D – ETHICS IN BANKS AND FINANCIAL INSTITUTIONS contains:
Ethics, Business Ethics & Banking – An Integrated Perspective: The module examines topics such as Business Ethics and Ethical Foundations, as well as Banking Ethics in Global & Indian Contexts.
Ethics at the Individual Level: This section discusses Values, Norms, Beliefs, Conflicts, Morality, Golden Rule, Integrity, Decision Making, etc.
Ethical Dimensions – Employees: In this section, topics are covered such as obligations to banks or third parties, abuse of official positions, sexual harassment, fair accounting practices, human resource management ethics, conflicts of interest, employees acting as ethics ambassadors, managers acting as ethical leaders, and how this system works.
Work Ethics and the Workplace: This unit covers a wide range of topics, including different perspectives on work ethics, how to ensure ethical behavior at the workplace, causes, and remedies of unethical behavior, codes of ethics, whistleblowing practices in banks & whistleblowing laws in India.
Banking Ethics – Changing Dynamics: You will learn about ethics and technology as a solution, what are different Data Security measures and privacy concerns, Intellectual Property Rights, Patents and Proprietary Rights, Ethics in Information Security, Cyber Threats, and Digital Rights Management, among others.
Now about the important topics from this module of PPB for may 2023 Exams, we have provided them below:
Business Ethics,
Ethical Foundation and Banking Ethics in Global and Indian Contexts
Values,
Norms,
Beliefs,
Morality,
Conflict,
Integrity,
Golden Rule,
Dilemmas,
Decision-Making
that is the whole first & second unit of this module. The questions (MCQs) from these 2 units weigh 20 to 25 marks alone.
So, when preparing for the D module of Principles & Practices of Banking then you must cover these units especially. After all, if we are to even consider 20 marks, that is almost half of the marks needed to pass the PPB paper of JAIIB 2023.
You can also check out the contents of other Modules of PPB here & you must also read the important topics from the exam point of view for the whole PPB Syllabus so that your chances of passing the JAIIB 2023 Exams become high.
PASS THE LATEST JAIIB PPB ATTEMPT WITH PPB LIVE CLASSES
Learning Sessions is going to conduct the FREE Live sessions on the principles & practices of banking (ppb) to help the JAIIB candidates in preparation for the PPB paper.
Here are the highlights of our PPB Lectures:
Live PPB Lectures
Free of Cost
Full syllabus coverage of paper 2 of JAIIB
Conceptual clarity
The Timing & the dates of PPB Live classes: Join Whatsapp.
For the whole PPB chapter-wise schedule of free live lectures, click here.
REACH US
You can reach us for any query related to Study materials/video classes as well as offers on JAIIB, CAIIB, or other IIBF Certification Exams or Bank Promotion Exams on our Whatsapp No.: 8360944207
For daily free bank updates, join us:
We wish you all the best for your PPB Exams!
Team: Learning Sessions