CAIIB INFORMATION TECHNOLOGY
The CAIIB 2023 exam is a few months away. There are 2 compulsory subjects and 06 elective subject options available for the candidates to choose from for the Certified Associate of the Indian Institute of Bankers.
In this article, we'll let you know the CAIIB information technology syllabus & how you can clear the CAIIB IT exam in one attempt by going through our study material covering Caiib Information technology MCQ pdf, Caiib IT questions, Caiib Information technology previous year question papers, Ebook & much more.
CAIIB ABM - Advanced Bank Management Syllabus Priority
Check Here
————————————————————-
Bank Financial Management - BFM Syllabus Priority
Check Here
————————————————————-
110+ CAIIB Case Study Videos
Check here
————————————————————-
ABM BFM Retail Previous Year Questions
Get Tests Here
————————————————————-
Full Course Videos in Hindi English
Check Here
————————————————————-
ABFM and BRBL Courses now available
Click Here
CAIIB Crash course
CAIIB INFORMATION TECHNOLOGY ELIGIBILITY CRITERIA
The minimum age limit for candidates is 18 years and there is no maximum age bar.
Aspirants must have completed the JAIIB (junior associate of the Indian Institute of Banking and Finance) and should have membership in IIBF.
CAIIB INFORMATION TECHNOLOGY EXAM PATTERN
The exam pattern of CAIIB Information technology as specified by IIBF is listed below:
| | |
| --- | --- |
| Specifications | Details |
| Mode of Exam | Online |
| Total Marks | 100 marks |
| No. of Questions | 100 |
| Negative marking | No negative marking for wrong answers |
| Type of Questions | MCQs (Objective type questions) |
| Duration of Exam | 120 Minutes |
| Medium of Exam | Hindi or English |
***The candidates must clearly specify the medium of examination at the time of applying for the exam. In any case, the medium cannot be changed at a further stage.
Important Topic:- How To Clear CAIIB In One Attempt
CAIIB INFORMATION TECHNOLOGY 2023 SYLLABUS
The syllabus Modules as prescribed by IIBF are mentioned below:
IT MODULE – A: Introduction to Information Technology
Impact of IT on Banking: The first unit of the IT program introduces you to the impact of information technology on the Banking sector, changing financial environment, and how IT has been incorporated as a strategic response.
System Software: Among the main focus areas of this unit are operating systems (OS) such as Desktop OS and Server OS, Windows such as Desktop and Server OS, UNIX (HP Unix, Sun Solaris, Linux, IBM AIX), etc.
Computer Languages: It covers 1st-generation languages (i.e. Assembly), 2nd-generation languages (like FORTRAN, ALGOL, COBOL), and 3rd-generation languages (such as C, C++, C# & JAVA) as well as 4th-generation languages (such as Clipper, SQL, Power Builder) as well as 5th-generation languages (Logic Programming Languages).
DBMS & RDBMS: This section consists of Database Management Systems such as Oracle10g, MS SQL-2005, MySQL, and Relational Database Management Systems.
Application Servers: Among the topics covered in this unit are Application Servers such as Oracle 10AS, BeWeblogic, and WebShare, as well as Web Servers such as Apache and IIS, and Web Browsers such as Internet Explorer 7.0 and Firefox.
Application Software: This unit covers the types of Application Software e.g. Packaged Software, Custom built Software, etc.
READ MORE: HOW TO CLEAR CAIIB IN 2023 EASILY ON THE FIRST ATTEMPT
Computer Networks: It discusses topics such as Computer Networks, Network Layers, IP Address Mechanisms, Topologies, Protocols, Local Area Networks – LANs, Wide Area Networks – WANs, VLANs, Intranets, Extranets, Internets, Connectors, Inputs and Outputs, Patch Panels, Jack Panels, Network Racks, etc. Network Equipment: Cables including BNC, Twisted Pair, Fibre Optics, Connectors, Inputs and Outputs, Patch Panels, Jack Panels, and Network Racks.
Data Communication: This book covers all the topics related to data communication, including CLL, MPLS, Leased Lines, Virtual Private Networks, ISDN, Satellite Links, and Network Equipment, such as Modems, Hubs, Switches, Bridges, Routers, Wireless, WiFi, and Wireless Max. NIDS, IPS, and HIDS are just some of the intrusion detection systems.
IT MODULE – B: Systems and Design:
Systems Design & Analysis Data Modeling: As part of this unit, you'll learn about Data Modeling for Systems Design & Analysis and Semantic Data Modeling, as well as BCNF, 4th & 5th level normalizations, and Generic Data Modeling.
Software Development Life Cycle (SDLC): A description of the Software Development Life Cycle (SDLC) and the various phases of the SDLC, in-house and outsourced development, Software Project Management, and Computer Aided Software Engineering (CASE) tools are included in this unit.
Data Warehousing – Data Mining tools: There are topics like MIS (Management Information Systems) and Organization Support Systems like DSS (Decision Support System), Executive Information Systems-EIS (Executive Information System), GDSS (Government Data Sharing System), Groupware and Multimedia Business Intelligence – Expert Systems, Artificial Neural Networks (ANN), Virtualization, Grid Computing, and Consolidation discussed.
READ MORE: WILL I GET CREDIT FOR MY PREVIOUS CAIIB EXAM IN 2023
IT MODULE – C: Applications in Banking
Applications in Banking:
Data downloads and uploads, Application Server and Application Administration, Bandwidths, Data Center, Data Center Administration, Database Administration, Network Administration, Domains, ISPS, Hosting, Data Downloads and Uploads, Application Server and Application Administration, Data Centre, Data Storage Devices, Data Backups/ Restoration, Disaster Recovery Centre are all included in the unit.
Delivery Channels:
Here you will discover how to use ATMs, electronic funds transfers at points of sale, telephone banking, internet banking, mobile banking, SMS banking, credit & debit cards, and smart cards among many other channels.
E-Mails, SMS alerts:
In this unit, you will learn about Secure Electronic Transfer (SET), Payment Gateways (Credit Card & Debit Card), as well as Authentication of Payment.
PKI:
Public key infrastructure discusses topics such as Controller of Certifying Authorities (CCA), Certifying Authority (CA), Registration Authority and Signature Authority (RA), as well as Non-repudiation of Origin and Non-repudiation of Receipt.
READ MORE: CAIIB EXAM JUNE DATE 2023: NOTIFICATION, SYLLABUS & HOW TO APPLY
Service-Level Agreement
IT MODULE – D: Security, Controls and Guidelines:
Threats to Information System:
There are two types of threats to Information Systems – physical (from insiders as well as from outsiders) and soft (such as worms, viruses, Trojan horses, spyware, software bombs, phishing, spamming and denial of service attacks).
Information System Security Measures:
There are some of the ISS measures that are covered here, including ISO, 17799, BS7799, IS4477, Basel guidelines applicable to e-banking, BCP/DRPs, IS Audits, IT Act 2000.
IT Service Delivery & Support:
This unit focuses on Service Level Management practices and Operations Management, including scheduling workloads and managing network services. It also covers preventative measures, monitoring tools for performance monitoring, techniques for the same, and hardware, software, and database functionality. A number of tools and techniques are included in this section for maintaining system resiliency, such as fault tolerance, the elimination of single points of failure, clustering, application of patches, releases, emergencies in the configuration of production systems etc., Incident & problem management practices as well as drafting RFPs, SLAS, and system specifications (including capacity planning & monitoring process).
READ MORE: CAIIB JUNE 2023 STUDY MATERIAL: VIDEOS, EPDF & MOCK TESTS
MOST IMPORTANT TOPICS FROM THE INFORMATION TECHNOLOGY SYLLABUS 2023
| | |
| --- | --- |
| MODULE | TOPICS |
| Module A – Introduction to Information Technology | Max., Network / Security Equipment, Network Equipment, Application Software, Impact of IT on Banking, Data Communication, Computer Networks, System Software |
| Module B – Systems and Design | MIS and Organization Support Systems, Tools System Architecture, Systems Design & Analysis, Data Warehousing, Software Development Life Cycle (SDLC) |
| Module C – Applications in Banking | PKI5. Service – Level Agreements, Delivery Channels, E-Commerce, and Centralized Banking System |
| Module D – Security Control and Guidelines | IT Service Delivery & Support and Threats to Information System |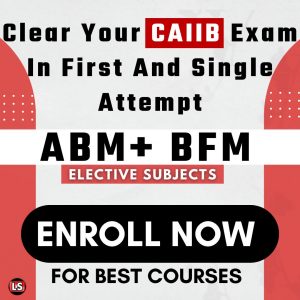 Important Topic:- IIBF CAIIB INFORMATION TECHNOLOGY RECOLLECTED QUESTIONS
INFORMATION TECHNOLOGY SYLLABUS PRIORITY
The priority of modules in Information Technology is listed below-
Module D
Module C
Module B
Module A
Important Topic:- CAIIB Latest Study Material PDF Download
All the modules are equally important, but you may clear the paper by studying only three modules also. If you observe all the modules clearly you will see that Module D and Module C are the most important and scoring modules.
We are providing a full course video covering the entire syllabus as per the latest edition of Information Technology along with mock tests covering 1000+ previous year questions which will surely help you in acing the exam.
So now you know the priority of modules for Information Technology and also know where to prepare from.
So what are you waiting for?  Join us today and Clear the CAIIB exams in 1 Attempt.
GET IN TOUCH WITH US
To get offers on the JAIIB, CAIIB, or other IIBF Certification Exams or Bank Promotion Exams, you can talk to us on our Whatsapp No.: 8360944207
For regular banking-related updates & free updates, you can join us on:
All the Best for your Exams!
Team: Learning Sessions
Also Like: