IIBF CAIIB NOV / DEC EXAM DATE 2022: NOTIFICATION, SYLLABUS & HOW TO APPLY
CAIIB or Certified Associate of India Institute of Bankers is one of the flagship courses offered by IIBF i.e INDIAN INSTITUTE OF BANKING & FINANCE. CAIIBs are in a better position to make the bankers take better decisions in the areas of Treasury, Risk, Balance Sheet & Credit Management, International Banking, Economic Analysis, etc. after they have gone through the thorough syllabus of CAIIB 2022.
IIBF conducts the CAIIB EXAM in June & December 2022 twice every year & now, the attempt for December JAIIB is due as detailed below.
CAIIB ABM - Advanced Bank Management Syllabus Priority
Check Here
————————————————————-
Bank Financial Management - BFM Syllabus Priority
Check Here
————————————————————-
110+ CAIIB Case Study Videos
Check here
————————————————————-
ABM BFM Retail Previous Year Questions
Get Tests Here
————————————————————-
Full Course Videos in Hindi English
Check Here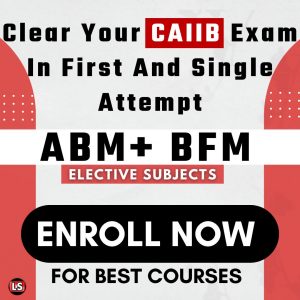 Read Also:-CAIIB CLASS SCHEDULED FOR NOV 2022 EXAMS
IIBF CAIIB EXAM 2022 NOV/DEC NOTIFICATION
CAIIB EXAMS DATE 2022: IIBF had announced the Registration as well as Exam dates of CAIIB on its official website. CAIIB candidates who have been eagerly waiting for any information of November CAIIB dates must now be relieved. They now have enough time to decide whether or not they have any emergency to meet on the notified date or if they are supposed to be somewhere else. Because inconsistency is one major problem in IIBF exams dates and the proposed personal schedules. So, candidates have to take into account about any emergency situations themselves.
IMPORTANT: This is the last time, CAIIB Exams will be held as per current syllabus. Therefore, candidates much take full advantage of this attempt because otherwise 5 papers will be waiting for you in the JUNE 2023.
So, snatch your chance of excellence! Grab our latest & best courses of CAIIB at 82% Off.
Code: EXAMS
You can check out the CAIIB Registrations for NOV CAIIB 2022 EXAM from the following tables:
CAIIB DECEMBER EXAM DATE 2022:
| | |
| --- | --- |
| CAIIB/CAIIB Electives DEC 2022 | SCHEDULED DATES |
| CAIIB-Advanced Bank Management (ABM) | 27-11-2022 |
| CAIIB-Bank Financial Management (BFM) | 04-12-2022 |
| CAIIB/CAIIB ELEC-Rural Banking | 10-12-2022 |
| CAIIB/CAIIB ELEC-Retail Banking | 10-12-2022 |
| CAIIB/CAIIB ELEC-Human Resources Management (HRM) | 10-12-2022 |
| CAIIB/CAIIB ELEC-Information Technology (IT) | 10-12-2022 |
| CAIIB/CAIIB ELEC-Risk Management | 10-12-2022 |
| CAIIB/CAIIB ELEC-Central Banking | 10-12-2022 |
Please click on the link provided to check IIBF's official notification for CAIIB EXAM announcement: CAIIB EXAM DATE 2022 Notification
Read Also:-
CAIIB NOV / DEC 2022 EXAM REGISTRATION DATES
The registration of CAIIB FOR DECEMBER 2022 EXAMS will begin from the 30th of September 2022 and will end by the 20th of October 2022. So, register before the dates are over! The full details are as follows:
EXAMINATION (CAIIB & Electives)
Registration Start and End Date
CAIIB FEES
COMPULSORY SUBJECTS
30-09-2022 to 06-10-2022

07-10-2020 to 13-10-2022

14-10-2022 to 20-10-2022

Normal fees

Normal fees + Rs.100.00

Normal fees + Rs.200.00

Advanced Bank Management
Bank Financial Management
ELECTIVE SUBJECTS
Rural Banking
Retail Banking
Human Resources Management
Information Technology
Risk Management
Central Banking
Please note that as we all know that due to Covid-19, IIBF has been on the spree of postponing the exams, so please keep yourself updated with the dates a week or two before the start of registrations. We will also update any changes, if any, here in this article, so, you can bookmark it here too.
Read Also:- IIBF CAIIB EXAM Admit Card 2022
ELIGIBILITY FOR CAIIB NOV / DEC 2022 EXAM
Those who are already members of IIBF & have either passed JAIIB or Associate Examination Part-1 and whose subscription is not in arrears are eligible to write the CAIIB EXAM.
Important Topic:- How to Clear CAIIB in One Attempt ??
PASSING CRITERIA FOR IIBF NOV / DEC CAIIB 2022 EXAM
You will need a minimum of

50 marks out of 100 in each subject

; or

At least 45 marks per subject & an aggregate of at least 150 in a single attempt to clear the IIBF CAIIB 2022.
Your credits will be retained for the subject that you have passed till the expiry of the time limit for passing the examination.
TIME LIMIT FOR PASSING CAIIB NOV / DEC 2022
A definite time period has been prescribed within which you need to pass the CAIIB Exam 2022. The time limit is given below:
You will get 2 years from the exam registration date to clear CAIIB Exam.

Otherwise, you will have to re-register yourself for further attempts and your credits from previous exams, if any, will not be allowed to be retained.
IMPORTANT TOPIC:- HOW TO APPLY CAIIB EXAM 2022
CAIIB LATEST UPDATE:- CAIIB – INTRODUCTION OF REVISED SYLLABUS
CAIIB EXAM PATTERN NOV / DEC 2022 by IIBF
One Paper

will consist of

100 MCQ's

(although IIBF has the right to vary the no. of MCQs) marked for 100.

CAIIB will be conducted in

online mode

.

No negative markings

will be given for incorrect answers.

A duration of

2 hours is given to complete

the CAIIB exam.

Questions will attempt to test your understanding of:

Conceptual grasp

Analytical/ logical exposition

Case analysis

Problem-solving

Knowledge testing
Important Topic:- IIBF CAIIB EXAM SYLLABUS & STUDY MATERIAL 2022
No. of Questions (per paper)

100 MCQ's

Maximum Marks (per paper)

100

Duration (per paper)

2 hours

Qualifying Marks (per paper)

50

Medium of Exam

Hindi or English

Exam Mode

Online

Subjects

Advanced Bank Management – ABM

Bank Financial Management – BFM

One Elective from the below options:

Retail Banking

Human Resources Management

Information Technology

Risk Management

Central Banking
Read Also:- APPLY CAIIB EXAM ONLINE

HOW TO APPLY FOR IIBF NOV / DEC 2022?
It is very easy to apply for the CAIIB 2022 Exams. With the online application process, one can apply for the exam from anywhere and anytime within the registration type as the IIBF notifies. The candidates who are eligible for CAIIB 2022 can easily apply for the examinations by following the below-written steps:
Visit the IIBF's

official website

i.e.

https://www.iibf.org.in/

Hit the 'Examination/Courses' option on the home page. It will take you to new window.

Click the

'Flagship Courses'

option under the dropdown menu.

Press CAIIB and then

'Apply Online

.

You will need to

log in

with your Membership Number & Password.

Carefully read the instructions & then accept them.

Fill in the details asked (like mode, medium, center & workplace)

Preview the application & check the application form before submission.

Press 'Accept & Submit' for fee payment.

To complete the registration or application process, select the payment option you are comfortable with & follow the instructions for successful payment of a fee.

Now, you can take the printout of the form & payment receipt for future use.
Important Topic:- CAIIB SYLLABUS PRIORITY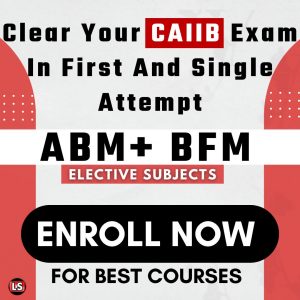 CAIIB LATEST STUDY MATERIAL 2022
Candidates preparing for CAIIB Exam have trusted Learning Sessions to provide them the latest Study Material of CAIIB to help them prepare the IIBF CAIIB Exam for their Exams for many years. You can also trust on their trust & take advantage of the CAIIB Video Classes which has following features:
ABM + BFM + Elective Paper Video Classes ( IT or HRM or Central Banking or Risk Management)
Live Video Classes as well as Recorded Video Classes as per latest syllabus
Latest prescribed syllabus of IIBF for CAIIB Exams have been adhered
Access through Web browser & Mobile applications
Mock Tests of all the subjects of CAIIB 2022
CAIIB Case Studies are also covered in the lectures
Language: Hindi mix English or English only
Epdf notes of CAIIB papers
Memory Recalled Questions of CAIIBs' previous Exams are also covered.
You can access the material through:
SYLLABUS of CAIIB NOV / DEC EXAM 2022
You can check out the syllabus for CAIIB EXAM that is applicable for the upcoming NOV or DEC CAIIB EXAM 2022 as devised by IIBF is mentioned below:
No.
Subject
Module
1
Advanced Bank Management

Economic Analysis

Business Mathematics

HRM in Banks

Credit Management

2
Banking Financial Management

International Banking

Treasury Management

Balance Sheet Management

3
CAIIB Elective Papers

Rationale and Functions of Central Bank

Central Banking in India

Monetary Policy and Credit Policy

Supervision and Financial Stability

An Overview on IT

Credit Risk Management

Operational Banking

Market Risk

Risk Organization and Policy

Introduction

Retail Products

Marketing/Selling of retail products, MIS and Accounting

Other Issues Related to Retail Banking

Human Resource Management

Human Resource Management

Building an HR Strategy

Motivation, Training and Skill Development

Personnel Management and Industrial Relations

Introduction to Information Technology

Systems and Design

Applications in Banking

Security Control and Guidelines
To know the detailed syllabus of the CAIIB 2022, please click on this link.
Important Topic:- CAIIB STUDY MATERIAL PDF NOTES 2022
So, you can also check out the CAIIB Registration & Exam Dates for NOVEMBER CAIIB 2022 EXAM from the following tables:
REVISED CAIIB NOVEMBER / DECEMBER SYLLABUS 2022-23
Though IIBF has issued a notification for the introduction of new subjects & syllabus of CAIIB, but that revised syllabus is not applicable for the January or June CAIIB Exams 2022!
To know what are the subjects under the new CAIIB Syllabus & when it is applicable, check this article out!
You can also check out some important topics & concepts from the syllabus of CAIIB BFM 2022 for the exams on this page.
Please don't hesitate to let us know if there is any other detail that you might want us to add to this article & If you like the article, tell us in the comment section below.
Your comments are always welcome as they are a source of motivation for us to provide you the latest information and updates.
To know more about the CAIIB course check our website: CAIIB 2022 STUDY MATERIAL
REACH US
You can reach us for any query related to Study materials/video classes as well as offers on JAIIB, CAIIB, or other IIBF Certification Exams or Bank Promotion Exams on our WhatsApp No.: 8360944207
For daily free bank updates, join us:
We wish you best for your Exams!
Team: Learning Sessions
Also Like: