JAIIB Mock Tests or Exams, Study Notes, and PDF Material for NOV 2022
In this article, we will cover the JAIIB Mock Tests & JAIIB notes for the November 2022 Exams & we will tell you which latest Study material is there in the market that makes up all the requirements that are required to pass the JAIIB NOV 2022 attempt.
Full Course Videos in Hindi English
Check Here
————————————————————-
jaiib ppb short notes part 1
Check Here
————————————————————-
jaiib exam free study material
Check here
————————————————————-
jaiib study material pdf notes 2022
Get Tests Here
————————————————————-
how to prepare for ppb
Check Here
JAIIB MOCK TESTS & STUDY NOTES 2022
JAIIB Mock Tests: Now get 300 Mock Tests Attempts across all the three exams of JAIIB. Previous Year chapter-wise memory recalled questions are also covered.
Principles and Practices of Banking
Accounting and Finance for Banking
Legal and Regulatory aspects of banking
These mock tests cover 10 or 20 or 30 questions based on the previous year memory recalled questions of the JAIIB specially created or recovered for the purpose of best understanding the basics and difficult concepts in the papers of JAIIB and to crack the exam in one attempt using this JAIIB study material.
JAIIB Study Notes: The notes come complementary with our Video Classes whether you are availing the Principles and Practices of Banking study material pack, Accounting and Finance for Banking study material 2022 pack or Legal and Regulatory aspects of banking latest material 22 exams pack, or all the classes in the combo.
With all the classes, you will be getting the notes, downloadable in the mobile apps (links in the contact section at the end). The notes will help you revise the topics that will be covered in the JAIIB latest lectures.
READ ALSO:- JAIIB EXAM NOVEMBER 2022 NOTIFICATION
JAIIB | IIBF LATEST SYLLABUS 2022
The syllabus that will be covered is as below. It is the same as what has been prescribed by the IIBF. So, we assure you that you will not miss out on anything. The syllabus below covers only the important topics, though lectures cover the whole syllabus. For the full JAIIB Syllabus refer here.
JAIIB Principles and Practices of Banking covers the modules:
A- Indian Financial System: Commercial Banks, Financial Institutions, Cooperative Banks, CRR, SLR; Equity & Debt Market, Retail Banking defines what are its Products, Opportunities; Wholesale Banking Products; what is International Banking, Types of Capital Issues; Financial Products/Instruments including ASBA, Qualified institutional placement (QIP); SEBI; Factoring & forfaiting services and the types of off-balance sheet items, Forex Markets; Regulatory Framework etc.
B- Functions of Banks: Deposit Products & Services; Services to Customers & Investors etc., Mandate; POA; Garnishee Orders; Banker's Lien; Right of Set off, Forged Instruments; Endorsements; Bouncing of Cheques; SB Rate Deregulation, Aadhaar, Cash Management Services , Working Capital; Term Loans; Operating Cycle; Projected Net WC; Turnover Method; Cash Budget; Credit Monitoring & Its Management; Base Rate, MSMED Act, 2006, Policy Package for MSMEs; Performance and Credit Rating Scheme; Government Sponsored Schemes, need for & Functions of SHGs, Disadvantages & Guidelines of Credit Cards; Procedure and Practices for Home Loans, Personal Loans and Consumer Loans, Hypothecation; Pledge; Mortgage, NPA; Income Recognition; Asset Classification; Provisioning Norms, financial literacy, customer awareness.
C- Banking Technology:Computer Systems; LANs; WANs; UPS, Electromagnetic Cards; Microfiche; NPC; CTS; Electronic Banking; Signature Storage, ; the Major Networks in India; some of Emerging Trends in Communication Networks for Banking; Role & Uses of Technology Upgradation; Impact of IT on Banks; Risk Concern Areas; Types of Threats; Control Mechanism; Computer Audit; IS Security; Phishing; Customer Education; Safety Checks.
D- Support Services- Marketing of Banking Services/ Products: Marketing; Management; Products & Services, Evolution of Social Marketing, Consumer Behavior; Product Planning, Pricing, its' Objectives, Factors, Distribution Channels; Marketing and Promotion Mix, Marketing Agent in a bank; their Relevance; Banker as Direct sales associates / Direct Marketing associates, MKIS Model; Use of Computers & Decision Models.
E- Ethics in Bank & Financial Institutions: Business Ethics, Ethical Foundation and Banking Ethics, Values, Norms, Beliefs, Morality, Golden Rule, Dilemmas, Conflict, Obligation to Bank/3rd Parties, Abuse of Official Position, Sexual Harassment, Work Ethics, Benefits of ensuring Ethical Behavior, Causes and Remedies of Unethical Behavior, Data Security and Privacy concerns, Intellectual Property Rights, Patents and Proprietary Rights etc.
JAIIB Accounting and Finance for Bankers covers the modules:
A- Business Mathematics and Finance: Simple Interest & Compound Interest and Equated Monthly Instalments; Calculation of Yield-to-Maturity of Bond; Terms associated with Bonds; Theorems for Bond Value, IRR, NPV, and IRR compared; Capital Rationing; Investment Decision making under the condition of uncertainty; Expected NPV Rule; Risk-Adjusted Discount Rate Approach, Depreciation, its types and methods, Basic Exchange Rate Arithmetic – Cross Rate, Chain Rule, Direct and Indirect Quote; Forward Points; Premium/ discount
B- Principles of Bookkeeping and Accountancy: Generally Accepted Accounting Principles of USA (US GAAP); Transfer Pricing; GAAP & IFRS, Going Concern Entity; Double Entry System; Revenue Recognition and Realization, Concepts of Debit and Credit; Accounting and Columnar Accounting Mechanics; Journals, a Bank Reconciliation Statement when Extracts of Cash Book and Pass Book are given; Adjusting the Cash Book Balance; Trial Balance; Classification, Location & Rectification of Errors; Difference b/w Capital and Revenue Expenditure.
C- Final Accounts: Trading A/C, Profit and Loss A/C; Ratios; Various Uses of Accounting Ratios, Preparation and Presentation of Financial Statements of Banks; Principal Books of Accounts; Definitions and Types of Companies; Difference between Partnership and LLP; Form of Balance Sheet; Legal Requirements for Assets as well as Liabilities.
D- Banking Operations: scrutiny of loan applications/ documents, allowing withdrawals, KYC, operational aspects in regard to the opening of all types of accounts, Back office operations in banks etc.
JAIIB Legal and Regulatory Aspects of Banking covers the modules:
A- Regulations and Compliance: Reserve Bank of India Act, 1934; Banking Regulation Act, 1949; RBI's role; Branch Licensing; Paid up Capital and Reserves; Shareholding in Banking Companies, Appointment of Additional Directors; Restrictions on Employment; Corporate Governance, Regulation of Payment Systems; Nomination; Internet Banking Guidelines, SLR, CRR, deal with Annual Accounts & Balance Sheet; Audit & Auditors; Submission of Returns; Details regarding various banks like SBI and its Subsidiaries; Regional Rural Banks; Financial Sector Legislative Reforms etc.
B- Legal Aspects of Banking Operations: kinds of Borrowers, Cash Credit, Overdraft, Demand Loans, Term Loans, Secured and Unsecured loans, Registration of Firms, Indemnity Contract & Guarantee, Banker's Duty to Honor Guarantee; Precautions to be taken for Issuance of Bank Guarantee, LC & types, Deferred Payment Guarantees, Bills Classification; Bill Finance Categories, Types of Securities, Mortgage, its Types, Lien; Pledge; Hypothecation, Registration of Charge; Case Laws on Negotiable Instruments Act and Paying Banks, Payment in Good Faith etc.
C- Banking-Related Laws: DRT Act, SARFAESI, Central Registry; Regulation & Reconstruction, Banking Ombudsmen Scheme, Powers and Procedure for Redressal Grievance, The Consumer Protection Act, 1986 and CERSAI, Objectives; Consumer Disputes Redressal Agencies; and important provisions of Central Registry, The Law of Limitation
D- Commercials Laws with Reference to Banking Operations: Indian Contract Act, 1872, Indemnity & Rights of Indemnity, The Sale of Goods Act, 1930, Sale & Agreement to Sell, Indian Partnership Act, 1932, terms & Types of Partnerships, Effect of non-registration; Limited liability partnerships formation, registration, FEMA, 1999, Transfer of Property Act, 1882, Sale, Mortgage of Immovable Property; Sale with and without court intervention, RTI Act, 2005 etc.
This is only a brief overview of the JAIIB Syllabus covered in our Latest JAIIB Classes.
How to prepare for Nov JAIIB Exam 2022?
Preparing JAIIB exam is not easy. But if you work upon a strategy to learn the concepts, you easily go through it. JAIIB exams these days have tricky conceptual questions. So, one must stick to the basic concepts for sure success in JAIIB. And for solving this we have full video courses for JAIIB May Exam with the latest updated syllabus. These videos are fun to understand the basic concepts in very less time. I mean 65+ Hours of videos, that is it. Just 65+ hours of videos to cover the entire JAIIB syllabus. Visit https://iibf.info for complete course details.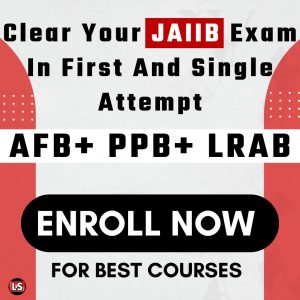 Along with this you also get 20 Compete Tests which include 30 questions in each exam means more than 600 Questions for JAIIB. So in total, you get 3000+ JAIIB Questions based on the previous year's memory recalled part of the papers.
You also Get 1300+ short study notes for easy learning and concept building. This also contains one-liners which make it really easy to learn the concept without going through the tough theories.
More than that we have added 100+ videos on JAIIB exams. These videos really clear your doubts away. Most of the video lectures are in the Hindi language so its very much easy for clearing the JAIIB in a single attempt. ALL the VERY BEST.
GET JAIIB MOCK TESTS STUDY MATERIAL NOW
The Study material highlights:
Latest Live classes + Recorded Lectures of JAIIB
Lectures delivered by our expert faculty
24 by 7 access to all the JAIIB materials (classes, epdfs, mocks)
Access through apps & browser (links at the contact section)
Unlimited views of the class lecture recordings
JAIIB Subject-wise & Chapter-wise Mock Tests
Memory Recalled Questions from the previous JAIIB exams
Mega Mock Tests of JAIIB (2 hours)
Downloadable lectures (recordings)
Lowest prices of the JAIIB Packs (classes, mocks)
Flexible packs (Classes or Mocks, all or single)
Class Laguage: English language / Hinglish language both are available
Latest prescribed IIBF JAIIB Syllabus 2022
Access the courses through:
REACH US
You can reach us for any query related to Study materials/video classes as well as offers on JAIIB, CAIIB or other IIBF Certification Exams or Bank Promotion Exams on our Whatsapp No.: 8360944207
For daily free bank updates, join us:
We wish you best for your Exams!
Team: Learning Sessions
Also Like: