What is Factoring?
Factoring, receivables factoring or debtor financing, is when a company buys a debt or invoice from another company. Factoring is also seen as a form of invoice discounting in many markets and is very similar but just within a different context. In this purchase, accounts receivable are discounted in order to allow the buyer to make a profit upon the settlement of the debt. Essentially factoring transfers the ownership of accounts to another party that then chases up the debt.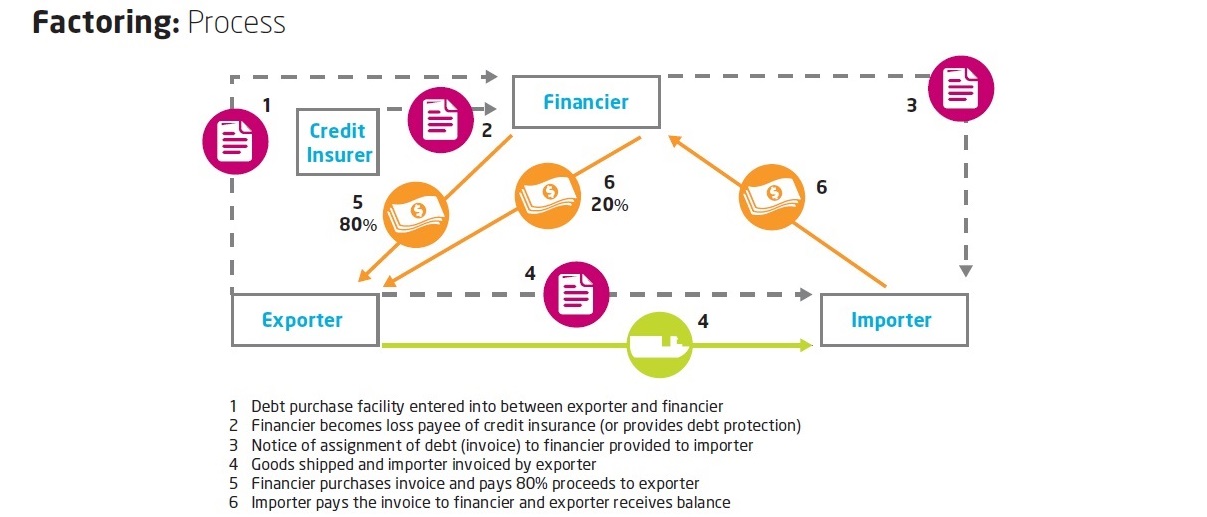 Full Course Videos in Hindi English
Check Here
————————————————————-
jaiib ppb short notes part 1
Check Here
————————————————————-
jaiib exam free study material
Check here
————————————————————-
jaiib study material pdf notes 2023
Get Tests Here
————————————————————-
how to prepare for ppb
Check Here
Factoring therefore relieves the first party of a debt for less than the total amount providing them with working capital to continue trading, while the buyer, or factor, chases up the debt for the full amount and profits when it is paid. The factor is required to pay additional fees, typically a small percentage, once the debt has been settled. The factor may also offer a discount to the indebted party.
Also See: How to Calculate PVIF and PVIFA on Simple Calculator in 10 Seconds
Factoring is a very common method used by exporters to help accelerate their cash flow. The process enables the exporter to draw up to 80% of the sales invoice's value at the point of delivery of the goods and when the sales invoice is raised.
What is…Forfaiting?
Forfeiting (note the spelling) is the purchase of an exporter's receivables – the amount that the importer owes the exporter – at a discount by paying cash. The purchaser of the receivables, or forfeiter, must now be paid by the importer to settle the debt. This is a common process used for speeding up the cash flow cycle and providing risk mitigation for the exporter on 100% of the debts value.
As the receivables are usually guaranteed by the importer's bank, the forfeiter frees the exporter from the risk of non-payment by the importer. When a forfeiter purchases the exporter's receivables directly from the exporter then it is referred to as a primary purchase. The receivables technically then become a form of debt instrument that can be sold on the secondary market as bills of exchange or promissory notes, this is known as a secondary purchase.