NOV JAIIB EXAM 2022: NOTIFICATION, ELIGIBILITY AND HOW TO APPLY
Indian Institute of Banking and Finance (IIBF) conducts Junior Associate of Indian Institute of Bankers (JAIIB EXAM 2022) two times a year for the banking personnel i.e. every May & November. JAIIB EXAM is for the post of Junior Associate of IIBF. It is written by the candidates who are employed in Recognized Banks.
JAIIB REGISTRATION FOR NOV EXAMS 2022
Registration for IIBF JAIIB exam going to started from DATE- 1-SEP-2022 ,TIME- 3:00 PM onwards. If any one want to clear IIBF JAIIB exam nov 2022 registered yourself ON IIBF for attempting JAIIB exam.
Full Course Videos in Hindi English
Check Here
————————————————————-
jaiib ppb short notes part 1
Check Here
————————————————————-
jaiib exam free study material
Check here
————————————————————-
jaiib study material pdf notes 2022
Get Tests Here
————————————————————-
how to prepare for ppb
Check Here
clear your JAIIB nov 2022 exam with learning sessions with best study material and live classes
JAIIB 2022 NOV EXAM NOTIFICATION
As the IIBF has just done with JAIIB July Exams a few weeks ago, & the institute has announced the registration dates for November JAIIB 2022. You can check out the November 2022 Exams from the table given underneath:
| | |
| --- | --- |
| JAIIB NOV EXAMINATION 2022 | NOTIFIED DATES |
| Principles & Practices of Banking | |
| Accounting & Finance for Bankers | |
| Legal & Regulatory Aspects of Banking | |
Check out the Official Notification through the given link:- JAIIB EXAM NOV 2022 NOTIFICATION
Other than the above information, you can know more about JAIIB NOV EXAMS by going through the below given details:
Read Also:- Benefits of Passing JAIIB
WHO CAN APPLY FOR JAIIB EXAM NOV 2022?
To be eligible for the JAIIB examination you must qualify the following criteria:
Be

registered as an ordinary member

of IIBF.

Have

passed the twelfth

in any discipline or equivalent.

Have

passed Matric or maybe not but are working in a Bank

, would need a letter of recommendation from the Manager of the Bank and then at the discretion of IIBF they can sit for the exam.

The subordinate staff of Recognized Banks or Financial Institutions in India

, who are members of IIBF, provided they have

passed 12th or equivalent.
IMPORTANT TOPIC:- JAIIB NOVEMBER EXAM 2022 | SCHEDULE OF LIVE CLASSES
Eligibility for Non-Members:
Although non-banker can't apply for JAIIB, what they can do instead is that they can apply for the certified course that is offered by IIBF known as Diploma in Banking & Finance (DBF). It has the same syllabus as JAIIB and so, it is equivalent to the same. Therefore, it can be given by any non-banker or a non-member.
DBF benefits you after you get appointed in a bank. Then, you can get your DBF converted into JAIIB. This can be done by sending your DBF Certificate along with your appointment letter to IIBF's Head Office.
It gives you the advantage of one year of additional service and one advance increment at the entry-level itself. Therefore, when your colleagues will be preparing for JAIIB EXAM, you will be eligible for CAIIB (Certified Associate of Indian Institute of Bankers).
IMPORTANT TOPOC:- JAIIB 2022 EXAM PASSING CRITERIA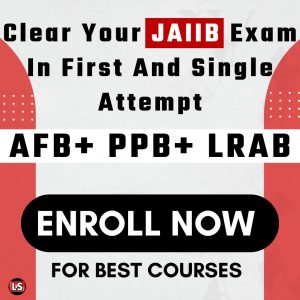 HOW TO APPLY FOR JAIIB 2022 NOV EXAMS?
Exams conducted by IIBF can be applied through Online Mode only. Follow the below steps to apply for JAIIB Exams:
Visit the Official website

of IIBF that's

www.iibf.org.in

.

Already registered members in the Institute click on

APPLY NOW> MEMBERS

.

Carefully

read the rules/syllabus/eligibility

for exams on the given page.

Select

'JAIIB'

from the available options.

Now

log in

with your membership no. and password and then read the instructions carefully.

Then you will be asked to

fill in the details

(like mode, medium, center for the exam as also the place of work, etc.)

After all, this, tap on

"preview" to check

the JAIIB application form.

Check the form details carefully and then

tap on "submit"

to proceed with the fee payment.

Select the payment option

you are comfortable with and follow on-screen instructions to complete the payment.

After the payment is done, the

details of payment will be shown on the screen

and as will as be sent to you through SMS/Email.

You can

take the printout

of the filled form for future use.
In case the process doesn't successfully complete you will have to follow the above procedure again to apply for JAIIB 2022.
IMPORTANT TOPIC:- JAIIB NOVEMBER SYLLABUS 2022
The registrations for NOV 2022 JAIIB will start from September, So, go & register for your JAIIB Exam 2022 if you want to sit for the exam.
JAIIB EXAM NOV 2022 PATTERN
The JAIIB Exam Pattern is given down below:
Each paper will consist of 120 questions (though IIBF reserves the right to vary the no. of questions) marked for 100.
The examination will be only through the online mode.
Expect no negative marking.
You will be given a total of 2 hours to complete the NOVEMBER JAIIB exam 2022.
Subjects

1. Principles & Practices of Banking,

2. Accounting & Finance for Bankers,

3. Legal & Regulatory Aspects of Banking

No. of Questions (per paper)

120

Maximum Marks (per paper)

100

Qualifying Marks (per paper)

50

Duration (per paper)

2 hours

Exam Mode

Online

Medium of Exam

Hindi or English
PASSING CRITERIA FOR NOV JAIIB EXAM 2022
You shall score 50 out of 100 in each subject to pass the JAIIB or an aggregate of 150 in all the subjects of JAIIB 2022 together, subject to the condition that you have at least scored 45 in each of the subjects and that too in a single attempt.
Your credits will be allowed to be retained for the subject that you have passed in an attempt until the time for passing the examination expires i.e 2 years from the time you apply for the first attempt for JAIIB 2022.
CLASS OF PASS
The candidates who clear the JAIIB in their First Physical Attempt will also be awarded 'CLASS OF PASS' i.e. if you are re-enrolling for the JAIIB Exam or giving it in your second attempt then you will not be considered for awarding this class.
FIRST CLASS
60% or more in aggregate in the very 1st Attempt of JAIIB
FIRST CLASS WITH DISTINCTION
70% or more marks in aggregate in 1st Attempt

&

60% or more marks in each subject in the very FIRST Attempt
Important topic:- Clear JAIIB Exam in Single Attempt in 15 Days
JAIIB 2022 NOV SYLLABUS BY IIBF
You would need to prepare for the following three papers (all the subjects are compulsory in nature) if you plan to sit for JAIIB NOV 2022 EXAM:
S. No.
PAPER
SYLLABUS (in MODULES)
1.

Principles and Practices of Banking

A- Indian Financial System

B- Functions of Banks

C- Banking Technology

D- Support Services- Marketing of Banking Services/ Products

E- Ethics in Bank & Financial Institutions

2.

Accounting and Finance for Bankers

A- Business Mathematics and Finance

B- Principles of Bookkeeping and Accountancy

C- Final Accounts

D- Banking Operations

3.

Legal and Regulatory Aspects of Banking

A- Regulations and Compliance

B- Legal Aspects of Banking Operations

C- Banking Related Laws

D- Commercials Laws with Reference to Banking Operations
The above modules of the JAIIB subjects are further divided into various units. You can go through the details by clicking here.
For more details on JAIIB, you can always visit the official site of IIBF i.e. www.iibf.org.in
Important Topic:- JAIIB EXAM STUDY MATERIAL 2022
You May Also Like:
Also Like: