JAIIB NOV LRAB 2022 Most Expected Questions | JAIIB Study Material 2022
JAIIB Legal and Regulatory Aspects of Banking Study Material for Nov 2022. In this article, you will find '20 Most Expected questions Legal banking JAIIB Paper' which are most expected concepts of legal banking. In the linked video of LRAB 2022, we have explained 20 questions with complete concepts to make it understandable to you.
Also See: Anti Money Laundering: PMLA 2002
Full Course Videos in Hindi English
Check Here
————————————————————-
jaiib ppb short notes part 1
Check Here
————————————————————-
jaiib exam free study material
Check here
————————————————————-
jaiib study material pdf notes 2023
Get Tests Here
————————————————————-
how to prepare for ppb
Check Here
NOV JAIIB LRAB SYLLABUS & STUDY MATERIAL 2022:-
As you already would known that the JAIIB Exams 2022 are conducted for the bankers while for Non-banker can write for DBF 2022 if they are desiring to join Banking Industry in their near future. The JAIIB Study Material 2022 & DBF Study Material 2022 is one and same with same papers for both the courses. To qualify either of JAIIB Exams or DBF EXAM 2022 will get you the benefit of one increment in advance and the qualified Junior Associates will get further eligible to write CAIIB afterwards which again gets them an increment of 1 year in advance.
So, if you are planning to write for JAIIB in November 2022 then you will have to wait for IIBF notification to be out. Till the time IIBF announces the JAIIB 2022 Exam Details, you can start preparation of JAIIB right now with our JAIIB Study MATERIAL to decrease the stress that candidates get when the Exam Dates are just ahead (Paper 3 falls due on 20th November 2022).
We also have some good number of questions to practice for the final paper of LRAB. Check out our app & website for some amazing & jaw droping discount (link at the end).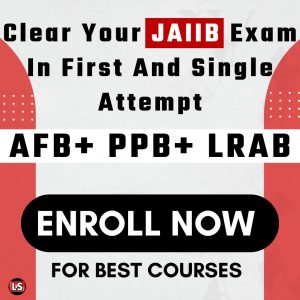 FREE JAIIB NOV LRAB STUDY MATERIAL 2022
The below lectures cover some of the important topics/questions of the LRAB Syllabus 2022 which you can take advantage of. They are available free of cost & you can easily go through them. And if you like this material JAIIB MATERIAL OF LRAB Paper, you can get the Full course of JAIIB prepared by LEARNING SESSIONS. The links are given below:
Related Links:
LRAB IMPORTANT QUESTIONS PART 1
Q 1. According to the laws existing in India today, the mortgaged securities cannot be sold without Court intervention. Is the statement correct?
Yes. Court intervention is required according to the provisions of the Transfer of Properties Act.
No. SARFAESI Act, 2002 has currently made facilitating provisions.
Yes. Since the Contract Act has made no requirement about any Court intervention.
No. Due to recent revisions in the Transfer of Property Act no Court intervention is required.
Ans – 2
LRAB IMPORTANT QUESTIONS PART 2
Q 2. Can the Banking Ombudsman settle the dispute between banks or between a bank and its customer by arbitration relation?
No, the Banking Ombudsman has no arbitral dominion.
Yes, if Banking Ombudsman himself deems and chooses to do so.
No, as the Banking Ombudsman doesn't have any powers of the Civil Court.
Yes, if both the partakers to the complaint approve for the same.
Ans – 4
LRAB IMPORTANT QUESTIONS PART 3:
Q 3. If Whenever a Public Information Officer (PIO) separates non-exempt portions of a record from exempt portions, and partially provides information to an applicant, he/she must disclose:
(i) the decision maker's name and designation,
(ii) the reasons for the decision,
(iii) the fees the applicant may have to pay.
Only (i) & (ii)
Only (i) & (iii)
Only (ii) & (iii)
(i), (ii) & (iii)
Ans – 4
LRAB IMPORTANT QUESTIONS PART 4:
Q 4. According to the RTI Act 2005, public authorities have the following obligations? It must
(i) publish the powers and duties of its officers and employees,
(ii) publish the steps used to make decisions, including the channels for supervision and accountability,
(iii) publish the rules, regulations, instructions, manuals, and records that its employees use to discharge their duties.
Only (i) and (ii)
Only (i) and (iii)
Only (ii) and (iii)
(i), (ii) and (iii)
Ans – 4
LRAB IMPORTANT QUESTIONS PART 5:

Q 5. What are the assumptions for neutral money?
(i) The quantity of money does not affect prices,
(ii) In a neutral money policy, monetary authorities should not alter the supply of money based on changes in goods supply,
(iii) The price of a product depends on the economy's productive power when money becomes neutral.
Only (i) and (ii)

Only (i) and (iii)

Only (ii) and (iii)

(i), (ii) and (iii)
Ans – 4
LRAB IMPORTANT QUESTIONS PART 6:
Q 6. In, Demand Promissory Notes i.e. DPN, borrowers promise to repay a loan amount on demand to the bank at an agreed rate of interest. The form of DPN have to be in conformity with Section 4 of which of the below Act?
B R Act

RBI Act

SARFAESI Act

N.I Act
Ans – 4
LRAB IMPORTANT QUESTIONS PART 7:
Q 7. For the specific performance of a contract, what is the limitation period to file a suit for non-performance?
3 years
5 years
15 years
12 years
Ans – 4
LRAB IMPORTANT QUESTIONS PART 8:
Q 8. What are the minimum & maximum denomination of currency notes as per the RBI Act provisions?
Rs 1 to Rs 10000
Rs 2 to Rs 1000
Rs 2 to Rs 10000
Rs 10 to Rs 10000
Ans – 3
LRAB IMPORTANT QUESTIONS PART 9
Q 9. What are the Principal functions of banks?
lending money
accepting deposits
non fund business and remittance services
all of above
Ans – 4
We also have many other JAIIB LRAB Material which is available free of cost at our website. There is also other material of JAIIB's paper as well as CAIIB's Study Material 2022 as well as other IIBF Certification Courses 2022 also could be found in there.
Indian Contract Act
Read Also:JAIIB NOVEMBER EXAM 2022 | SCHEDULE OF LIVE CLASSES
REACH US
You can reach us for any query related to Study materials/video classes as well as offers on JAIIB, CAIIB, or other IIBF Certification Exams or Bank Promotion Exams on our Whatsapp No.: 8360944207
For daily free bank updates, join us:
We wish you best for your Exams!
Team: Learning Sessions