IIBF JAIIB LRAB LATEST SYLLABUS & STUDY MATERIAL 2022
The JAIIB candidates who are preparing for JAIIB November 2022 Attempt, herein, you are provided with the latest applicable syllabus 2022 for Legal & Regulatory Aspects of Banking (LRAB) paper of the JAIIB NOV 2022 Attempt along with the latest applicable LAW Study Material i.e. Paper 3 of JAIIB 2022.
LRAB SYLLABUS & STUDY MATERIAL:
JAIIB Exams are conducted for persons who are already under the employment of banks. To qualify the JAIIB Exams to get you the benefit of one increment in advance and the Junior Associates are further eligible to write CAIIB afterwards which again gets them an increment of 1 year in advance.
Full Course Videos in Hindi English
Check Here
————————————————————-
jaiib ppb short notes part 1
Check Here
————————————————————-
jaiib exam free study material
Check here
————————————————————-
jaiib study material pdf notes 2022
Get Tests Here
————————————————————-
how to prepare for ppb
Check Here
If you are planning to write for JAIIB NOV 2022 then you must go through the Law paper syllabus prescribed for JAIIB candidates by IIBF. You can also get the details of JAIIB exam & Exam dates 2022 on our website. (Now the time is nearing for those who couldn't register for June JAIIB 2022 attempt, now, they can register themselves for the JAIIB November 2022 Exams).
DB&F 2022 EXAM
Although Junior Associate Paper is only for the bankers that don't mean a non-banker has lost the viable opportunity, assuming they plan to work in a bank in the near future. So, if you want to work in a bank, them you can surely prepare for the DBF that stands for Diploma in Banking & Finance. DBF is just another name (to distinguish the applicants) for JAIIB because the syllabus of both exams is one and the same. After you become a banker, you can get your DBF Certificate converted into JAIIB & then you will be eligible for the 1-year increment right on your joining!
Read Also:- IIBF JAIIB LRAB STUDY MATERIAL 2022
JAIIB LRAB LATEST SYLLABUS FOR 2022
The syllabus for Legal and Regulatory Aspects of Banking is divided into 4 modules, namely:
Regulations & Compliance

Legal Aspects of Banking Operations

Banking Related Laws

Commercials Laws with Reference to Banking Operations
You can read the detailed syllabus of LRAB paper from the table given after the Study Material given down below.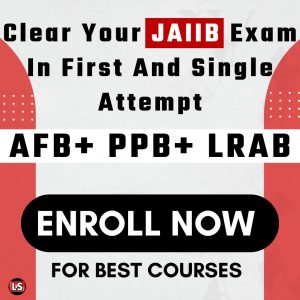 JAIIB LRAB LATEST STUDY MATERIAL 2022
Learning Sessions brings you an exclusive package of JAIIB LRAB Study Material. LRAB JAIIB Study material 2022 has been prepared by the expert faculty at Learning Sessions which teaches JAIIB subjects. As you know it comes in handy to have proper guidance & good resources for the preparation of JAIIB 2022, therefore, we, Learning Sessions, have brought you JAIIB's LRAB paper Exams' Study Material which is comprehensive & provides conceptual clarity & is enough to clear the said Exam in 1 attempt.
The collection of Learning Sessions JAIIB LRAB (as well as other JAIIB subjects) Study Material includes Online LRAB Live Classes, Recorded Video Lectures of Law, Epdfs on Law concepts, Mega Mock tests, Questions including questions from the previous year exams.
JAIIB LRAB Online Live Classes:
Learning Sessions online Live Classes cover all the topics of LRAB as per the latest & updated syllabus that is prescribed by IIBF. The lectures are delivered using bilingual (English mixed with Hindi) as well as only English so as to give you the choice to study in the language you are better able to understand.
Read Also:- JAIIB NOVEMBER EXAM 2022 | SCHEDULE OF LIVE CLASSES
JAIIB Video Courses:
JAIIB Video Courses by Learning Sessions are designed for those aspirants who cannot devote time for live classes. The Video course is available in two languages (are bilingual (English mix Hindi & English only). The Video Courses at Learning Sessions are recorded by the subject experts who have years of teaching experience.
JAIIB LRAB EPDFs
EPDFs are brief & handy sources for revising the syllabus after you have watched the LRAB videos. Learning Sessions Law EPDFs are available on our android application only as a complementary material that is available with the video pack only.
JAIIB Test Series 2022
When you prepare for the JAIIB Exams, it's also crucial that do some self-assessment. And as IIBF doesn't take any Mocks, you can go through the Test series on paper of law provided by Learning Sessions. There are more than 1500 questions available for you to solve that will surely increase your confidence once you solve them. These mock tests are prepared by the subject experts as per the LRAB updated syllabus and also include questions from the previous year's papers.
You can even avail the Free LRAB Mock Tests that are available at IIBF.INFO by signing up.
Design of Learning Sessions JAIIB Course
We, Learning Sessions, have designed the JAIIB LRAB course with the help of subject experts who are well versed with Law 2022 syllabus of Junior Associates Exam. While preparing the LRAB material it has also been kept in mind that examination-oriented questions are focused in, which increases the chance of students to qualify. We consider all the below matters while we prepare the course:
The Exam pattern & exam trends.

JAIIB syllabus & the questions pattern that have been asked.

Detailed explanation to provide conceptual clarity.

Detailed explanation of Q & A with video solution is plus

All the study material (videos, epdfs, tests) at one place

Affordable packs of Study material.

Easily accessibility (web as well as app access).
So, hurry up & place an order to for Learning Sessions LRAB Course for 2022 attempt & you can even avail our 'NEWYEAR' offer of Mega 80% OFF on our listed packs of JAIIB!!
JAIIB LRAB LATEST SYLLABUS FOR 2022:
PAPER 3 – LEGAL & REGULATORY ASPECTS OF BANKING
MODULE A – REGULATIONS AND COMPLIANCE

Legal Framework of Regulation of Banks

The unit talks about the Business of Banking; Constitution of Banks; Banking Regulation Act, 1949; Reserve Bank of India Act, 1934; RBI's role; Govt.'s role as a Regulator of Banks; Control over Co-operative Banks; Regulations imposed by other Authorities, etc.

Control over Organization of Banks

It tells us about the Licensing of Banking Companies; Branch Licensing; the requirement of Paid-up Capital & Reserves; Shareholdings in Banking Companies; Banking Companies' Subsidiaries; Banking Company's Chairman; Appointment of Additional Directors; Board of Directors; Control over the Management; Restrictions imposed on Employment; the meaning of Corporate Governance; Directors & Corporate Governance etc.

Regulation of Banking Business

The unit explains the Power of RBI to Issue Directions; Acceptance of Deposits; Loans & Advances; Regulation of rates of Interest; Regulation of Payment Systems; Nomination in the accounts; Guidelines related to Internet Banking; Regulation of Money Market Instruments; Maintenance of CRR & SLR, Reserve Funds; are some of the topics discussed in the unit.

Returns Inspection, Winding up, Mergers & Acquisitions

You will learn to deal with Annual Accounts & Balance Sheet; the meaning of Audit & who are Auditors; & the process of Submission of Returns; Preservation of Records & Return of Paid Instruments; what is the Board for Financial Supervision; Inspection & Scrutiny powers; Acquisition of Undertakings; Amalgamation of Banks; Winding up of Banks & Penalties for offences etc.

Public Sector Banks (PSBs) & Co-operative Banks

PSBs such as SBI and its Subsidiaries; Regional Rural Banks; Nationalized Banks; Application of BR Act to PSBs; Disinvestment of Shares by Govt. from the PSBs; Co-operative Banks are here in this unit.

Financial Sector Legislative Reforms

The Need for the reforms in legislature, Approach for Financial Sector Legislative Reforms & some Important Reforms that have taken place can be found in this section.

Recent Legislative Changes in RBI Act

This unit talks about the Recent Legislative Changes that has occurred in RBI Act, Need thereof.

Financial Sector Development Council

This section contains the Role & Functions of Financial Sector Development Council.

MODULE B – LEGAL ASPECTS OF BANKING OPERATIONS

Different Types of Borrowers

You will be reading the different categories of Borrowers; Limited Liability Partnership (LLP).

Types of Credit Facilities

Different types of Facilities by banks such as Overdraft, Cash Credit, Demand Loans, Term Loans (TLs) & Bill Finance are defined in this unit.

Secured & Unsecured Loans, Registration of Firms & Incorporation of Companies

This unit defines the meaning of Secured & Unsecured loans, why are Secured Loans needed; Registration process of Firms; what are the Consequences of not getting the Firms registered; Incorporation of a Company etc.

Indemnities

The unit talks all defines the Contract of Indemnity; features of Indemnity Contract & Guarantee; Obligations of a Banker; Scope & Application of Indemnity Contracts to Banks; Precautions to be taken by the indemnity holder & Rights of an Indemnity Holder

Bank Guarantees

Like other units, this unit also includes the definitions and kinds of Bank Guarantees, how it is a Banker's Duty to Honor the Guarantees; Precautions to be taken while issuing Bank Guarantees & for the Payment of Bank Guarantee; their Invocation & Enforcement.

Letters of Credit (LC)

LC contains the General Considerations for Letters of credit; Parties involved in Letter of credit; Different types of Letters of credit; Documents required under Letter of credit; Banks obligation for the payment of Letter of credit; UCPDC 600.

Deferred Payment Guarantees

It tells us what purpose DPGs serves & the Methods of Payment

Laws Relating to Bill Finance

You will go through the Classes of Bills & Laws that Govern Bills; their Classification; their Categories; Bill Finance & Legal Position of Banker in this regard.

Various Types of Securities

The section gives insight on the types of Securities that are available in the market; Escrow Arrangements; Arrangements of Trust & Retention etc. that are included in this unit.

Laws Relating to Securities and Modes of Charging – I

This section particularly talks about the Mortgage, its types & how they are enforced in real life in this unit.

Laws Relating to Securities and Modes of Charging – II

It puts insight on the concepts of Pledge; Lien; & Hypothecation etc.

Registration & Satisfaction of Charges

This unit defines the meaning of Charge, Procedure to Register Charge; the effect of Not registering Charges; Various law provisions relating to Registration of Charges etc.

Case Laws on Responsibility of Paying Bank

The unit will have some Case Laws on Negotiable Instruments Act and Paying Banks; & will explain the Liability of Paying Banker; Payments done in due course & in Good Faith; whether Payments done by Mistake are recoverable or not.

Case Laws on Responsibility of Collecting Bank

It will provide information on how the Collecting Bank has Statutory protection & what are the Duties of Collecting Bank.

MODULE C – BANKING RELATED LAWS

Recovery of Debts due to Banks and Financial Institutions Act, 1993(DRT Act)

You will go through the various objective of the Act, Constitution of Tribunal, Procedure to be followed, Enforcement process etc

Securitisation and Reconstruction of Financial Assets and Enforcement of Securities Interest Act (SARFAESI)

It includes the concepts such as Constitutional Validity; Definitions of various related terms; Central Registry; Enforcement of Security Interest; Regulation & Reconstruction; Offences & Penalties for offenses & some Miscellaneous Provisions.

Banking Ombudsmen Scheme

The scheme explains its main purpose; the extent of schemes' applicability; Definitions of terms under used in it; Establishment of scheme; Powers & Procedure for Redressal of Grievance

Bankers Books Evidence Act, 1891

The act explains its applicability; Definitions under it and some Important Provisions of the act.

The Legal Services Authorities Act, 1987

This Act let us go through the system of Lok Adalats – the Organization; Jurisdiction; Disposal of Cases; & Awards etc.

The Consumer Protection Act, 1986 and CERSAI

The unit Introduces the said ACT, tells us the Extent & Definitions; Consumer Protection Councils; its Objectives; Agencies for Consumer Disputes Redressal; and important provisions of Central Registry of Securitisation Asset Reconstruction and Security Interest of India (CERSAI) etc.

The Law of Limitation

Limitation Act defines what is limitation; how the time is computed the said Limitation & some of the important Provisions in schedule to the Limitation Act.

Tax Laws

It explains the laws related to taxes such as Income Tax; Service Tax Commodity Transaction Tax etc.

Negotiable Instruments Act, 1881 &

Payment & Settlements Systems Act, 2007

The Act provides us the information regarding Negotiable Instruments applicability; definitions; & some Important Provisions

Indian Contract Act, 1872

The contract act provides the meaning and essentials of contract and explains concepts such as Contract of Indemnity & Rights of Indemnity Holder; Guarantee; Contract of Bailment; Contract of Pledge and Contract of Agency

The Sale of Goods Act, 1930

Various Features of the mentioned Act, & other related concepts such as Sale & Agreement to Sell, Conditions & Warranties attached to goods; Express & Implied; Rights of an unpaid Seller are among other things that are included in this unit.

Indian Partnership Act, 1932

This act defines various terms & the types of Partnerships; Relationship among the partners themselves & as well to the 3

rd

Parties; how a Minor is admitted to the benefits of partnership; how is a partnership firm gets Dissolved; Effect of not registering the firm; LLPs: Limited liability partnerships formation, their registration, rights and liabilities of partners

Definition & features of a company

The unit will read you the definition & provide you features of a Company and the differences b/w Company & Partnership

The Companies Act, 1956 (Now Companies Act, 2013)

The unit defines various terms, Features & companies' categories; Memorandum & Articles of Association (MOA & AOA); Doctrine of Ultra Vires, Constructive Notice, Membership of Company Acquisition, Cessation, Indoor Management; Prospectus; Rights & Duties of Members, Directors; Wind up of Companies

Foreign Exchange Management Act, 1999

FEMA, 1999 defines some important Terms; Powers of Reserve Bank of India, Directorate of Enforcement, Regulation & Management.

Transfer of Property Act, 1882

This unit includes all about the Sale, Mortgage of Immovable Property; Sale with and without intervention of court; Types of Mortgages; Lease of Immovable Property

The Right to Information Act, 2005

RTI Act explains the acts applicability; Definitions and Important Provisions

Right to Information & Obligation of Public Authorities

This unit tells what are the Obligations; Procedures; Disposal procedure; procedure for filing Appeals, Execution of Orders; & Penalties etc are.

The Prevention of Money Laundering Act, 2002

PMLA, 2002 explains the overall obligations, the records that are required to be maintained; Procedure for Maintaining & Furnishing Information; Maintenance & Verifications of ID Records of Clients.

Information Technology Act, 2000

The unit talks about the definitions; defines Certifying Authorities; Electronic Governance; Certificates of Digital Signature; Penalties; Appeal.
Other related links:
JAIIB Paper Questions Legal Regulatory Aspects of Banking

Q

ue

LRAB RECOLLECTED QUESTIONS FOR 2021-2022

Recollected

LRAB Mock Tests

Test

Legal & Regulatory aspects of Banking Short Notes Part 1

Part-1

JAIIB Previous Year Question Papers (PPB, LRAB & LRB) PDF Download

pdfs

JAIIB EXAM Free Study Material 2022 Edition: Download PDF

PDF
GET IN TOUCH WITH US
To get offers on the JAIIB, CAIIB or other IIBF Certification Exams or Bank Promotion Exams, you can talk to us on our Whatsapp No.: 8360944207
For regular banking related updates & free updates you can join us on:
All the Best for your Exams!
Team: Learning Sessions
Access the courses through:
Also Like: