IIBF JAIIB AFM SYLLABUS & STUDY MATERIAL 2023
The JAIIB candidates who are preparing for JAIIB MAY 2023 Exams, herein, you are provided with the latest applicable syllabus 2023 for the JAIIB MAY 2023 Attempt along with the latest applicable Study Material for Accounting & Financial Management for Bankers (AFM) i.e. Paper 3 of JAIIB 2023.
Full Course Videos in Hindi English
Check Here
————————————————————-
jaiib ppb short notes part 1
Check Here
————————————————————-
jaiib exam free study material
Check here
————————————————————-
jaiib study material pdf notes 2023
Get Tests Here
————————————————————-
how to prepare for ppb
Check Here
IIBF | JAIIB | AFM MAY 2023 EXAMS 
JAIIB Exams are basically for bankers (who are already working in the banks). JAIIB is very much beneficial for them because on clearing the said exam they get the benefit of one increment in advance and will also be eligible to write CAIIB afterward which again gets you an increment of 1 year in advance.
If you are planning to write for JAIIB in MAY 2023 then you must check out the JAIIB Exam registration dates & JAIIB Exam dates for MAY 2023.
The JAIIB MAY exam dates are:
Indian Economy & Indian Financial System (IE&IFS) – to be notified
Principles & Practices of Banking (PPB) – to be notified
Accounting & Financial Management for Bankers (AFM) – to be notified
Retail Banking & Wealth Management (RBWM) – to be notified
The dates within which the candidates are required to apply for JAIIB MAY 2023 are:
JAIIB REG. DATES: to be notified
DB&F 2023 EXAM
Only bankers are eligible for JAIIB, but that doesn't mean a non-banker has lost the viable opportunity, well if they plan to be a banker in the near future, they can prepare for the DBF i.e Diploma in Banking & Finance. DBF is just another name for JAIIB as both exams syllabus is one and the same with a difference in the certificate name only. After you join the bank, you can get it converted into JAIIB & you will be eligible for the 1-year increment.
Read Also:- JAIIB AFM Notes – Accounting & Financial Management for Bankers Short Notes Part 1
JAIIB AFM LATEST SYLLABUS FOR JAIIB MAY 2023
The syllabus for Accounting & Financial Management for Bankers is divided into 4 modules, namely:
Accounting Principles and Processes
Financial Statements and Core Banking Systems
Financial Management
Taxation and Fundamentals of Costing
You can read the detailed syllabus of the AFM paper from the table given after the Study Material given down below.
JAIIB AFM LATEST STUDY MATERIAL | JAIIB MAY 2023
Exams for Junior Associate is one of the flagship exams that are conducted by IIBF. Learning Sessions brings you an exclusive package of JAIIB AFM Study Material. AFM JAIIB Study material 2023 is prepared by the expert faculty at Learning Sessions. As you know how necessary it is to have proper guidance and good resources for the preparation of JAIIB 2023, therefore, we, Learning Sessions, have brought you a collection of JAIIB Exams Study Material that is comprehensive enough to clear the said Exam in one attempt.
The collection of Learning Sessions, JAIIB AFM (as well as other JAIIB subjects) Study Material includes Online Live Classes, Recorded Video Lectures, Epdfs, Mega Mock tests, Questions including questions from the previous year's exams.
JAIIB AFM Online Live Classes: 
Learning Sessions Online Live Classes cover all the topics of AFM as per the latest & updated syllabus that is prescribed by the Institute. The lectures are delivered using bilingual, English and Hindi, as well as English language so as to make the study more understandable.
Important Topic:- JAIIB NOVEMBER EXAM 2023 | SCHEDULE OF LIVE CLASSES
JAIIB Latest Video Courses for MAY 2023:
JAIIB Video Courses by Learning Sessions are designed for those aspirants who cannot devote time for live classes. The Video course is available in two languages (are bilingual (English mix Hindi & English only). The Video Courses at Learning Sessions are recorded by subject experts who have years of teaching experience.
JAIIB EPDFs
EPFs are brief & handy sources for revising the syllabus after you have watched the videos. Learning Sessions JAIIB EPFs are available on our android application only as commentary material with the video pack. 
So, hurry up & place an order to buy our JAIIB Course for the 2023 attempt & you can even avail our SPECIAL LAST JAIIB (old syllabus) offer of 80% OFF on our listed packs!! Download the app & start learning!
JAIIB Test Series 2023
When you prepare for the exams, it's also crucial to go through the self-assessment. And as IIBF doesn't take any Mock tests you can go through the Test series provided by Learning Sessions. There are more than 1500 questions available for you to solve that will surely increase your confidence once you go through them. These mock tests are prepared by subject experts as per the updated syllabus and also include the previous year's papers.
You can even avail the Free Mock Tests that are available at IIBF.INFO by signing up.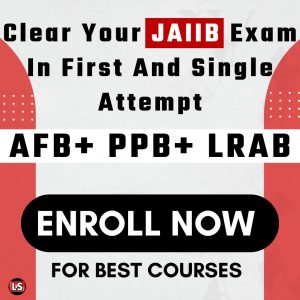 Important Topic:- JAIIB MAY SYLLABUS 2023
Design of Learning Sessions LATEST JAIIB Course for MAY 2023
We, Learning Sessions, have designed the Junior Associate of the Indian Institute of Bankers course with the help of subject experts who are well-versed with the JAIIB Exam 2023 syllabus. It has been prepared by keeping in mind the requirement of the examination which increases the chance of students qualifying. We take all the below-mentioned factors/matters while we prepare the course:
Exam pattern & exam trends.

JAIIB syllabus & the questions pattern that have been asked.

Detailed explanation for conceptual clarity.

Detailed explanation of questions and answers with video solution is plus.

All the required study material (videos, epdfs (accessible through our mobile apps only), tests) at one place.

Affordable packages of Study material.

Easily accessible (web as well as app access), with just one click.
Access the courses through:
Read Also:- IIBF JAIIB AFM QUESTION PDF-ACCOUNTING AND FINANCE BANKING
Learning Sessions also offer STUDY MATERIAL for JAIIB IE&IFS, PPB, AFM, RBWM papers for 2023. You can visit our official website or apps to get details on them or contact us.
Other related links:
| | |
| --- | --- |
| How to Prepare for Accounting & Financial Management for Bankers – AFM | Prepare |
| AFM RECOLLECTED QUESTIONS FOR JAIIB MAY 2023 | Recollected |
| AFM Mock Tests | Test |
| JAIIB Previous Year Question Papers (IE&IFS, PPB, AFM, RBWM) PDF Download | pdfs |
GET IN TOUCH WITH US
To get offers on the JAIIB, CAIIB or other IIBF Certification Exams or Bank Promotion Exams, you can talk to us on our Whatsapp No.: 8360944207
 For regular banking-related updates & free updates you can join us on:
All the Best future JAIIBs!
Team: Learning Sessions