IIBF CAIIB EXAM Admit Card 2022 to be OUT SOON
In this article, we will talk about the upcoming Nov & Dec exams of CAIIB IIBF, the dates of the admit card of CAIIB papers & the CAIIB applicable Study Material for the Nov Exams 2022.
CAIIB EXAM Admit Card 2022:-
As the exam dates of CAIIB are closing in, the Admit Card for the said Exams for the year 2022 will also be out for (the December 2022 exam) on the official IIBF website. All the candidates who would have gotten successfully registered for the CAIIB Exam 2022 will be able to download their admit card for the December 2022 CAIIB attempt which is scheduled to be held on 27th November, 4th December 2022 & 10th December 2022.  Candidates can download their Admit card for CAIIB  2022 with the help of their Membership No. & Password from the IIBF official website or from the direct link that will be given in the article below.
CAIIB ABM - Advanced Bank Management Syllabus Priority
Check Here
————————————————————-
Bank Financial Management - BFM Syllabus Priority
Check Here
————————————————————-
110+ CAIIB Case Study Videos
Check here
————————————————————-
ABM BFM Retail Previous Year Questions
Get Tests Here
————————————————————-
Full Course Videos in Hindi English
Check Here
————————————————————-
ABFM and BRBL Courses now available
Click Here
CAIIB Crash course
VISIT ALSO-> IIBF CAIIB CLASSES FOR NOV 2022 EXAMS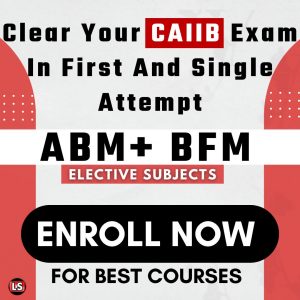 CAIIB 2022 Exam Dates:-
As the CAIIB admit card will get released, usually it is released one week before the scheduled date of examination, and IIBF has already announced the exam dates for CAIIB Exam 2022. You can check the CAIIB exam dates of 2022 from the table below:
CAIIB ONLINE EXAMS NOV / DEC 2022
EXAM DATE
TIME
SUBJECTS
17-11-2022
Will be mentioned in the admit card
ABM:

Advanced Bank Management

04-12-2022
BFM:

Bank Financial Management

10-12-2022
Elective:

Rural Banking,

Retail Banking,

Central Banking,

Human Resources Management,

Information Technology, &

Risk Management
Important Topic:- IIBF CAIIB EXAM DATE 2022: NOTIFICATION, SYLLABUS & HOW TO APPLY
EXAM AWE-SOME OFFER!!
Yes! Its an Awe-some offer!! As the CAIIB exams 2022 are just few months away, we, Learning Sessions, have brought you an exclusive EXAM OFFER!!
Here, we are offering courses on IIBF JAIIB, CAIIB, CERTIFICATION are now available at FLAT 80% OFF
Use Code: LSPRO right now!
VISIT: CLICK HERE
What you will be getting in CAIIB Study Material Full Video Course 2022:-
Full video course of CAIIB ABM, BFM & Elective papers (chapter-wise)
English + Hindi Language (all papers)
English Only Language (ABM & BFM)
Latest and updated CASE STUDY VIDEOS 2022
Chapterwise Questions of all the papers
Memory Recalled Questions from previous exams
Tests for CAIIB 2022:
Chapter-wise Tests
Mock Test Papers
Compete Tests
Access the CAIIB LATEST courses through:
Download Android App: LS PRO or IIBF LEARNING CENTER
Download iOS App: My Institute (Code: gegkt)
CAIIB Admit Card 2022:
IIBF will publish the Admit Cards for CAIIB December 2022 Exams on its official website, probably by the 20th November 2022. All the CAIIB candidates who have gotten themselves registered for the CAIIB 2022, can download their Dec / Nov admit cards for 2022 then.
Candidates who are appearing in the CAIIB Exam 2022 need to download the hall tickets for the said examination this 2022. When you get you to admit card of CAIIB  2022, you must check your Admit Card for the following details:
Exam Name: CAIIB 

Gender of the applicant (Female or Male)

Full Name of applicant

Membership Number of applicant

Examination Date

Photograph of applicant

Time Duration of CAIIB

DOB of applicant

Father or Mother Name of applicant

Category (General or others)

Centre Code & Name for CAIIB

Admit Card Time or Shift

Applicants' Roll Number

Address of CAIIB Exam center or venue 

Signature of Applicant

CAIIB Admit Card 2020

Important Instructions for Caiib examination
Important Topic:- CAIIB EXAM NEW SYLLABUS AND LATEST STUDY MATERIAL 2021
Steps to Successfully Download the Admit Card for CAIIB  2022 by following the below steps: 
Visit the

Official Website of IIBF

In the middle of the home page of IIBF & click on the '

Examination/ Courses'

section.

It will open in a new window, from the pages' drop-down menu, select ADMIT LETTER from the options.

Click on the

Admit Card

for CAIIB – Nov / Dec 2022 

Login as Members with your Membership No.

or log in as Non-Members with the help of your

Registration No.

from the link given at the top of the page

Submit your details.

Now, you can save as well as download your CAIIB Admit Card for 2022
Note: If you have forgotten your password for your login IDs password, then you can reset your password by clicking on the link that you will get after selecting the FORGOT PASSWORD in the login window.
DIRECT LINK TO DOWNLOAD THE ADMIT CARD FOR CAIIB 2022
Misprints or Errors in CAIIB Admit Card 2022
If you find an error or mistake on the CAIIB Admit Card, you must notify the relevant authorities about them. That's the reason you must examine your CAIIB admit card carefully and promptly for any errors. It is important to have the errors or omissions corrected ASAP as the examiner will check your admit before he/she let you sit for the exam.
Read Also:- CAIIB Exam Mock Test Study Material Syllabus Pattern Pdf Notes 2022 
CAIIB 2022 EXAM PATTERN NOV/DEC
The exam pattern of CAIIB online examination will be divided into 3 papers of 100 marks each of which 1 paper is going to be an elective. Aspirants are required to score at least 50 out of 100 marks in each paper to qualify for the CAIIB exam. Further details related to the exam pattern and topic-wise CAIIB Syllabus can be checked here. 
FAQs
CAIIB Admit Card 2022: Frequently Asked Questions
Q. How can I get my admit card for CAIIB NOV/DEC 2022 exam?
A. You can get the CAIIB Admit Card for 2022 on the official website of IIBF (one week before the exam dates) or you can just click here.
Q. When will the IIBF release the Certified Associate NOV / DEC 2022 Admit Card?
A. IIBF will release the CAIIB Admit Cards around 20.11.2022. You can download the same by login in on its official Website or visiting this direct link by using your ID & password.
Q. When is the CAIIB Exam nov & dec 2022 scheduled to be conducted?
A. The CAIIB Exam 2022 are scheduled to be held on 27th November, 4th & 10th of December 2022
Q. What do I need to download the CAIIB Admit Card 2022?
A. You need your Membership no. and password for downloading the CAIIB Admit Card for November & December 2022 exams.
Q. What if I forget the password while downloading the admit card for CAIIB Exam 2022?
A. In case you forget your password, you can click on 'Forgot Password or Get password' link given that would be provided on the CAIIB Admit Letters page for 2022 Exams.
Q. When will IIBF release the CAIIB Admit card 2022?
A. The institute will release the CAIIB Admit card 2022 around  week before the first exam date of CAIIB i.e 20-11-2022. Visit the Official website of the institute or visit the link given above in this article to get your CAIIB NOV / DEC 2022 Admit Card.
Q. How can I download CAIIB Admit Card 2022?
A. You can simply follow the above provided steps to download the Admit card of the CAIIB 2022. The Admit Card will be available to download the supposedly a week before the exam date. In order to download the IIBF Admit Card of CAIIB you just have to enter your Membership number & Captcha Code.
If you want to crack the CAIIB, whichever it is, you can visit the below links to help in your preparation:
| | |
| --- | --- |
| IIBF CAIIB BFM Study Material 2022 | BFM |
| CAIIB Information Technology Recollected Questions | IT recollected |
| CAIIB Human Resource Management Recollected Questions | HRM |
| IIBF CAIIB Rural Banking Recollected Questions 2021-2022 | RURAL |
| CAIIB FREE MOCK TESTS | Mock |
| IIBF CAIIB BFM Recollected Questions FOR 2021-2022 EXAM | BFM |
| ABM – Economic Reforms Part-1 | Reforms |
| CAIIB BFM Notes – Bank Finance Management Short Notes Part 1 | Notes |
CHECK OUT THE CAIIB ADMIT CARD NOTIFICATION HERE.
GET IN TOUCH WITH US
To get offers on the CAIIB or other IIBF Certification Exams, you can talk to us on our Whatsapp No.: 8360944207
Or you can also directly visit the website for Exam Materials: iibf.info
For regular banking related updates & free updates you can join us on:
All the Best for your Exams!
Team: Learning Sessions
Also Like: