JAIIB AFM STUDY MATERIAL 2023 – Accounting & Financial Management for Bankers
In this article, we will read about the upcoming JAIIB AFM Exam dates for the JAIIB MAY 2023 papers & the applicable Study Material as per the IIBF-prescribed JAIIB Syllabus for the MAY attempt.
JAIIB AFM EXAM 2023
Its IIBF, which conducts the examination of Junior Associates of the Indian Institute of Bankers, is conducted twice in one year. There are a total of three papers or subjects that are required to be studied under the JAIIB Exam 2023. i.e Paper 1 is Indian Economy & Indian Financial System (IE&IFS); Paper 2 is Principles & Practices of Banking; Paper 3 is Accounting & Financial Management for Bankers and Paper 4 is Retail Banking & Wealth Management.
Full Course Videos in Hindi English
Check Here
————————————————————-
jaiib ppb short notes part 1
Check Here
————————————————————-
jaiib exam free study material
Check here
————————————————————-
jaiib study material pdf notes 2023
Get Tests Here
————————————————————-
how to prepare for ppb
Check Here
CHECK IT OUT: JAIIB MAY 2023 ONLINE CRASH COURSE
The exams & registrations will start from the prescribed dates in the month of May 2023 for JAIIB 2023.
In this article, you will read all about the study material of Paper 3 of 2023 JAIIB i.e. AFM.
Accounting & Financial Management for Bankers | JAIIB | IIBF 2023
The 3rd paper, Accounting & Financial Management for Bankers, is on Business Mathematics and Finance in which one is supposed to do the interest & annuity calculations, YTM, and depreciation, learn about foreign exchange arithmetic; the principles of bookkeeping and accountancy:  the standards, procedures, books and ledger maintenance, BRS preparation, the rectification of entries etc.; final accounts preparation of banks & companies, doing ratio analysis and all about the banking operations starting from the voucher preparation to the opening of accounts etc.
READ MORE: WATCH OUR DAILY IIBF JAIIB/CAIIB LIVE CLASSES
All this forms part of the Accounting & Financial Management for Bankers syllabus that is applicable for the JAIIB AFM (2023) Exam.
You can read the full syllabus of JAIIB AFM here and know what is the revised syllabus of JAIIB (all subjects here.)
IIBF AFM STUDY MATERIAL 2023 to clear JAIIB EXAM 2023
Study material in the education field is the material or text that is studied to learn about a specific subject or topic. Their main purpose is to make the subject of particular niche simple that is in easily understandable language & therefore, easy to retain.
Having all the materials in one place from which we can grab the knowledge in every aspect of a particular subject facilitate the learning process & make the study convenient to continue.
This saves so much of our time as the students don't have to go and ask for different topics to get the help of other people or look up on the internet. Instead, they can just focus on their study and not on where they can collect the different materials from.
READ MORE: WILL I GET CREDIT FOR MY PREVIOUS JAIIB EXAM IN 2023
Relevant & right study material for the AFM exam of JAIIB 2023 will help you in providing clarity and a basic understanding of the topics. This study material could be in any of the forms that are mentioned here i.e. lectures, notes on the subject for revision, written chapters, questions & answers, short notes lessons in video form, practice programs such as compete for tests, mock tests & some other like documents. 
The relevant study material of JAIIB 2023 AFM will help you secure good marks & also improve your academic performance of yours in Accounting & Finance for Bankers.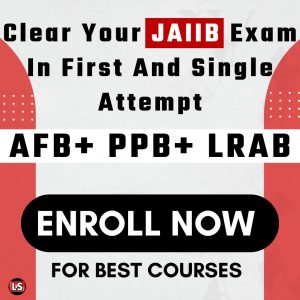 AFM LATEST STUDY MATERIAL 2023 | JAIIB IIBF
The material on the Accounting & Financial Management for Bankers Course of IIBF is also prepared by Leaning Sessions which is best & is available at the lowest price in the market.
But don't you worry about getting the heavy or bulky books as you won't be going through them in this case? Instead, you will be getting the AFM Material in soft form. You are just required to go through the video lectures & short notes for revision. 
These lectures on AFM are prepared by Mr. Ashish Jain who was a banker for a period of 7 years in the credit department of his bank. He is also a JAIIB & CAIIB and delivers lectures on many other IIBF Certification Courses.
Important Topic:- AFM SYLLABUS PRIORITY AFM – Accounting and Finance for Banking
Learning Sessions study material on AFM paper has the following features and content:
The JAIIB's AFM course is in the form of video lectures which are conducted on a Live basis instead of any previously published or recorded lectures. And as books are inanimate objects while videos are interactive, they maintain our focus for a larger span of time than books do. And moreover, it is advantageous to study with the help of videos because what we can hear & see is more retainable than what can only be read. Therefore, video lectures provide a better & good understanding of the topics.
LATEST JAIIB AFM SYLLABUS FOR MAY 2023: 
The 2023 JAIIB AFM course that is listed on our website is as per the latest syllabus that has been prescribed by IIBF. The AFM course gets updated with the latest lectures & content. So, any recent changes that occur in a prescribed syllabus or otherwise also become a part of the AFM study material. Therefore, you can rely on us to provide you with the right and relevant information on the said subject. It (that the study material of JAIIB AFM is the latest) can also be conferred from the fact that you will be getting the AFM live lectures and not any previous or old recordings of lectures.
Read Also:- IIBF PPB STUDY MATERIAL 2023 – PRINCIPLES AND PRACTICES OF BANKING
LANGUAGE OF LECTURES: ENGLISH ONLY & HINDI + ENGLISH
The course of the AFM paper of JAIIB 2023 is available in a mix of English & Hindi and English only.  You can buy the afm study material in your preferred language. Although the other content that forms part of the full course of JAIIB AFM study material is in English only.
CHAPTERWISE JAIIB VIDEO LECTURES: 
The lectures or the other contents of the AFM JAIIB 2023 study material are arranged as per the chapters which provide ease of understanding the syllabus of AFM as well as what forms part of the course. The chapter-wise arrangement of the AFM lecture & other materials on the subject maintains the continuity or the flow of concepts. It also lets you choose the part or chapter that you want to watch first.
READ MORE: HOW TO CLEAR JAIIB IN 2023 EASILY ON THE FIRST ATTEMPT
The material of AFM 2023 will include EPDF notes. These Epdf notes can be accessed through the Learning Sessions Android application only. These notes on AFM are provided to help you revise the syllabus of AFM that is taught through the lectures.
Along with the live lectures of 2023 AFM, you will also be getting the recorded classes of the live lectures of 2023 AFM for later watching after over 48 hours. These recordings are going to help you for any reason you miss any live class of the AFM Course or you can watch the lectures later on.
Read Also:- AFM Previous Year Question Papers Accounting & Finance for Banking PDF
IIBF JAIIB MOCK TESTS 2023
You will also be getting the mock tests of the JAIIB 2023 AFM paper to practice for the Accounting & Financial Management for Bankers paper. These tests will help you immensely in practising for the exam. As they are only for the practice of Accounting & Finance concepts, there would be no restriction on timings to solve the AFM tests.
PREVIOUS YEAR QUESTIONS 2023
You will also be getting access to the questions of the AFM paper of JAIIB's previous year's exams. This will help you in getting an idea as to what kind of AFM questions have been asked so far in these exams.
You can have access to the JAIIB AFM 2023 course from our website. You just need to sign up for JAIIB Course & then log in with your E-mail ID & the password you have created and then go to the BuyPro Tab and then browse the JAIIB AFM course from the available materials and then you are good to prepare for your AFM 2023 Exam of JAIIB!
Access the courses through:
Read Also:- IIBF JAIIB AFM QUESTION PDF-ACCOUNTING AND FINANCE BANKING
CONTACT US
For any query or for the best offers on the JAIIB, CAIIB or other Certification Exams, message us:
Whatsapp: 8360944207
You can also join us on
All the Best for your JAIIB MAY Exams!
Team: Learning Sessions